Portraits of Southern France -
Rhône River Cruise 2014

April 13 - April 20




April 13:

Day 1

Sunday

Avignon

April 14:

Day 2

Monday

Arles

April 15:

Day 3

Tuesday

Avignon & Viviers

April 16:

Day 4

Wednesday

Tournon

April 17:

Day 5

Thursday

Vienne & Lyon

April 18:

Day 6

Friday

Lyon

April 19:

Day 7

Saturday

Burgundy Wine Tour & Beaune

April 20:

Day 8

Sunday

Chalon-sur-Saône
After the trip concludes, why not consider extending your trip on through Paris,
one of the world's most romantic cities

?
A Note from Marla:

Please come join the SSQQ Travel Group on our first river cruise. Our first river adventure takes us to the scenic Rhône and Saone Rivers in the southern part of France.

As we sail aboard the Viking Hermod, Viking's newest longship, we will explore the famed region of Burgundy and the lavender fields of Provence. During our 7-day journey in mid-April next year, our ship will pass some of the most beautiful vistas the French countryside has to offer.

This trip has been named "Portraits of Southern France" for an obvious reason. Our very first port of call is to Arles, home of Vincent Van Gogh, a true genius of the art world. Our trip will begin in style as we walk the cobbled streets in Arles on the Vincent Van Gogh Walking Tour.

There are many other highlights on this trip. After the Van Gogh Tour, we will have a visit to Gallo-Roman ruins in both Vienne and Arles. And we will have a visit to the historic Papal Palace in Avignon, "City of the Popes".

Of course we will learn about the region's time-honored winemaking traditions and sample Burgundy wines in one of France's most famous wineries. In Lyon we will have the privilege to appreciate the city's world-famous cuisine. C'est magnifique!

Included Features:

8 day cruise with a river-view stateroom

6 guided tours with Quietvox Tour Earphones

All meals: 7 breakfasts, 6 lunches, 7 dinners with regional specialties

Complimentary wine at lunch and at dinner

Welcome Cocktail Reception and Dinner

Captain's Farewell Dinner

Visits to 3 UNESCO World Heritage Sites

A Culture Curriculum that includes performances of traditional French music, tours of Roman ruins, French language lessons, French winemaking demonstrations and wine tasting, a French cuisine workshop, and "The Painter's Muse", a lecture on the art of France

Best of all, we will have the joy of sharing this with friends!

Day 1: Sunday, April 13th: Avignon


Our trip begins in Avignon. Our cabins will not be available until 3 pm, so this gives us plenty of free time to explore Avignon on our first day.

The evening will include a Welcome Aboard Cocktail Reception and Dinner

About Avignon: In the Middle Ages, the Saint Bénézet bridge was part of one of the most important pilgrimage routes between Italy and Spain. It would become essential to the pontifical court, which settled in Avignon in the 14th century.

Very soon, the cardinals moved to Villeneuve to escape the pollution of Avignon, at the time described by the poet Petrarch as the "most foul and stinking city on Earth".

The bridge was at that time the most direct link between the many residences that the cardinals had had built, and the Popes' Palace situated inside Avignon's city walls.

The bridge of Avignon was started in 1177. It was over 36,000 feet long, it had 22 arches and measured 13 feet wide. This imposing edifice, that was called the marvel of the time, was built in only 8 years, taking until 1185. The narrowness of the bridge of Avignon contradicts the famous song: "on the bridge of Avignon" one could not "dance round and round"; it seems more likely that one danced under the bridge, as an inn had been set up on the Ile de la Barthelasse, at the foot of one of the small arches.

Before the bridge, people crossed the Rhône in small boats, and this river that Man had not yet domesticated often made the crossing quite perilous. Arles having lost its Roman bridge, that of Avignon became the only place between Lyon and the Mediterranean to cross the Rhône. The city attracted travelers, merchants and manufacturers and quickly developed thanks to the revenue generated by the tolls. Without doubt, it had also worked in Avignon's favor when the popes made the decision to settle there in the 14th century.

In 1226, after the terrible siege to which Louis VIII subjected the city, three quarters of the bridge was destroyed. A few years later, despite it being forbidden, the people of Avignon put themselves to the task and rebuilt it. From the former bridge only the chapel remains and is called the lower chapel because the roadway of the second bridge was raised and so the newer St Nicolas Chapel built on it is called the higher chapel.

From the 17th century on, the city could no longer bear the costs of the bridge's maintenance and repairs. In 1603, following strong flooding of the Rhône, one arch collapsed, then three others in 1605. Repair work didn't start until1628, interrupted by an epidemic of plague, and the bridge was not usable again until 1633. Two months later, two new arches were swept away by the Rhône.

At that time, diverse means were used to cross the river. An island, today called Ile de la Barthelasse, formed in the middle of the river bed. People left from the Philippe le Bel tower, situated in Villeneuve-lés-Avignon in the French kingdom (on the right bank of the Rhône), crossing to the island by ferry. They then crossed the island on foot following a path which led, by way of wooden stairs, to the bridge's 4 remaining arches to finally reach the city of Avignon.

The bridge of Avignon threatened so much to collapse that the relics of Saint Bénézet were taken from the St Nicolas Chapel in 1674. They were transferred to the Celestine cloister. After being moved several times and a desecration in 1791, there remained just a few bits from the mortal remains, which are now kept in the cathedral of Notre-Dame-des-Doms.

Of the bridge itself, there only remains the four famous arches and the Philippe le Bel tower on the Villeneuve-lès-Avignon side, and of course, the famous song known around the world

The Place of the Popes (a papal residence, fortress, church and palace) will await our exploration in Avignon. Built in less than twenty years, starting in 1335, it is the biggest Gothic Palace in Europe, covering almost 50,000 square feet and is renowned for its rambling maze. Oh, what fun we will have getting lost in that maze! I can see Rick now.

The private papal apartments and the stunning frescoes painted by the Italian artist Matteo Giovannetti are just some of the many other highlights to uncover.

The Palace is actually made up of two buildings: the old Palace of Benedict XII which sits on the impregnable rock of Doms, and the new Palace of Clement VI, the most extravagant of the Avignon popes. Not only is the final combination the largest Gothic building of the Middle Ages, it is also one of the best examples of the International Gothic architectural style.

Due to its immense size, the Palace was also the place where the general organization of the Church began to change. It facilitated the centralization of services and the adaption of operations in order to suit the needs of the papacy, creating a truly central administration for the Church. Despite all its achievements, the Palace became obsolete when the papacy found it necessary to return to Rome.

Avignon became the home of the popes in 1309, who were fleeing the violent chaos of Rome. The Palace was built between 1335 and 1364 on a natural rocky outcrop at the northern edge of Avignon, overlooking the river Rhône. The site was formerly occupied by the old Episcopal palace of the bishops of Avignon.

The Palais des Papes was built in two main phases with two distinct segments, known as the Palais Vieux (Old Palace) and Palais Neuf (New Palace). By the time of its completion, it occupied an area of 2.6 acres. The building was enormously expensive, consuming much of the papacy's income during its construction.

The Palais Vieux was constructed by the architect Pierre Poisson of Mirepoix at the instruction of Pope Benedict XII. The austere Benedict had the old Episcopal palace razed and replaced with a much larger building centered on a cloister, heavily fortified against attackers. Its four wings are flanked with high towers.

Under Popes Clement VI, Innocent VI and Urban V, the building was expanded to form what is now known as the Palais Neuf. Jean de Louvres was commissioned by Clement VI to build a new tower and adjoining buildings, including a 52m-long Grand Chapel to serve as the location for papal acts of worship.

Two more towers were built under Innocent VI, and Urban V completed the main courtyard (known as the Court d'Honneur) with further buildings enclosing it. The interior of the building was sumptuously decorated with frescos, tapestries, paintings, sculptures and wooden ceilings.

The popes departed Avignon in 1377, returning to Rome, but this prompted the Papal Schism during which time the antipopes Clement VII and Benedict XIII made Avignon their home until 1408. The latter was imprisoned in the Palais for ten years after being besieged within in 1398. The building remained in the hands of antipapal forces for some years – it was besieged from 1410 to 1411 – but was returned to the authority of papal legates in 1433.

Although the Palais remained under papal control (along with the surrounding city and Comtat Venaissin) for over 350 years afterwards, it gradually deteriorated despite a restoration in 1516. When the French Revolution broke out in 1789 it was already in a bad state when it was seized and sacked by revolutionary forces. In 1791 it became the scene of a massacre of counter-revolutionaries, whose bodies were thrown into the Tour des Latrines in the Palais Vieux.

The Palais was subsequently taken over by the Napoleonic French state for use as a military barracks and prison. Although it was further damaged by the military occupation – the frescos were covered over and largely destroyed – ironically this ensured the building's physical survival. It was only vacated in 1906, when it became a national museum. It has been under virtually constant restoration ever since.

The majority of the Palais is now open to the public; it also houses a large convention centre and the archives of the department of Vaucluse.

There is an optional tour to Châteauneuf-du-Pape, visiting the vineyards and tasting the famous wine.

Day 2: Monday, April 14th: Arles

Every day there is a tour of each city sponsored by the ship. When we visit Arles, we will take a guided walk that includ

es

Les Arenes and Church of Saint Trophime

.

Arles, of course, is famous as the home of Vincent Van Gogh. This town is where Van Gogh drew most of his famous paintings.

Vincent Van Gogh arrived in Arles in 1888 and stayed until his breakdown in 1889. Van Gogh found inspiration in the vibrant light and local landscape and produced over 300 paintings during his time there. His works from the period are richly draped in yellow, ultramarine and mauve. Vase with Twelve Sunflowers and Van Gogh's Chair were both completed there in 1888.

As it happens, there are several locations in Arles that allow you to see the exact spot where Van Gogh drew several of his pictures. The "In His Steps" Walking Tour takes you to these various spots in the town itself.

For example, here is Van Gogh's original Café Terrace painting plus the exact spot as it appears in Arles today.

How cool is it to see the places that inspired many of his paintings?

The visitor's center in Arles provides a walking tour map of ten reproductions on easels depicting actual places throughout Arles including: Starry Night Over the Rhône and Café Terrace on the Place du Forum, Arles at Night.

Certainly our tour will visit the Van Gogh Gallery and we will have time to go back for more in the afternoon during our free time.

There is quite a bit of history about Arles.

Arles is a great example of the adaptation of an ancient city to medieval European civilization. Arles has some impressive Roman monuments, of which the earliest - the arena, the Roman theatre and the cryptoporticus (subterranean galleries) - date back to the 1st century B.C. During the 4th century Arles experienced a second golden age, as attested by the baths of Constantine and the necropolis of Alyscamps. In the 11th and 12th centuries, Arles once again became one of the most attractive cities in the Mediterranean. Within the city walls, Saint-Trophime, with its cloister, is one of Provence's major Romanesque monuments.

Arles is an especially significant example of the appropriation of a classical city by a medieval European civilization. The town, founded by the Phoceans in the 7th century BC as Arelate, owed its prosperity to the decline of its rival, Marseilles, under the Emperor Augustus. It has retained impressive Roman monuments of which the earliest, the Arena, the Roman Theatre, and the Cryptoporticus (subterranean galleries) date back to the 1st century BC. During the 4th century, Arles rose to the rank of political capital and religious metropolis; testimony to this second golden age is provided by the Baths of Constantine and the superb marble sarcophagi of the Alyscamps cemetery. However, in 480 the city fell into the hands of barbarians.

The subsequent decline was a cruel one for the city, which did not regain its role as a capital until the 9th century with the creation of an independent kingdom. Successively a territory of the Empire and a possession of the Counts of Provence, Arles was one of the most attractive cities of the Mediterranean world during the Middle Ages.

The Roman theatre was built at the end of the 1st century BC. The cavea could hold 10,000 people in 33 rows of seats. The majestic high wall at the back of the stage was decorated with columns and statues; two columns and the collection of sculptures are in the Arles Archaeological Museum. From the 5th century onwards, the theatre was occupied by houses and religious buildings, which were demolished starting in 1834. At that time the semi-circular orchestra section with its precious marble pavement, the space occupied by the machinery used to raise and lower the curtain, part of the seats, and parts of the outer wall preserved in the Tower of Roland during the Middle Ages were restored and conserved.

The amphitheatre, built around AD 90, ranks among the great amphitheatres and could hold 20,000 spectators. Gladiator fights and animal hunts took place here until the end of the 5th century. During the Middle Ages, the building became a fortress, sheltering two chapels and 212 houses within its walls. These parasitic constructions were destroyed in 1825. The underground passages of the Cryptoporticus were used as foundations for the Roman forum, the political, commercial, and religious centre of the Roman city.

They were built in 30 BC on the side of the hill, and their construction necessitated gigantic earth filling and leveling operations. The U-shaped Cryptoporticus is made up of three double corridors covered with barrel vaults. They intersect at right angles and are separated by rows of massive pillars supporting basket-handle arches. Towards the end of the Roman Empire shops were built, opening on the outer side.

In Roman times Arles was surrounded by graveyards, including one situated along the Via Aurelia which later became known as Les Alyscamps. This cemetery subsequently became important when the Christian martyr Saint Genest and the first bishops of Arles were buried there. In 1040 the site became the Saint-Honorat priory, one of the required stops on the pilgrimage route to Santiago de Compostela in Spain.

Today a path lined with numerous sarcophagi, painted by Van Gogh and Gauguin, leads to the church of St Honorat at the far end. The latter was rebuilt during the 12th century in Romanesque style and crowned with a splendid octagonal lantern inspired by the architecture of the Roman amphitheatre. The church of Saint Trophime and its cloisters constitute an exceptional Romanesque group, strongly influenced by ancient art.

Beside the Rhône the Baths of Constantine were built during the 4th century as part of a complex including several buildings. Still visible today are the hot rooms, the pools, the ventilation system for the hot air circulating within the walls through hollow tiles and between the piles of bricks.

The walls, consisting of alternating rows of bricks and small worked limestone blocks, are built around a semi-circular apse which was lit by three high round-arched windows, and covered with a magnificent quarter-sphere vault Towards the south were located the warm baths, the cold baths, and gymnasium.

Today's Langlois Bridge

Langlois Bridge drawn by Van Gogh

Day 3: Tuesday, April 15th: Avignon and Viviers

After Arles, we return to Avignon.

Today's tour will include a Guided walk of Avignon including Pont d"Avignon and Place de l'Horloge, Palace of the Popes. There is an optional tour of Chateauneuf-du-Pape winery.

We will be in two places today. Late in the day our ship will take us upriver to Viviers. Our evening will include a romantic stroll through the Old Town in Viviers

The History of Viviers

Marla's Note: When I saw the pictures of Viviers, I absolutely fell in love with the place. The word "picturesque" was surely coined with this quaint little town in mind.

In the evening, our ship will tie up at a little wharf alongside this very sleepy city! Viviers is an amazing little town. Viviers is located in the French Department of Ardeche. A small walled city, Viviers nuzzles between the hills behind and the bank of the Rhône.

Viviers in late Roman times was capital of the pays Vivarais and today, it is still the see of the bishop of Ardeche, with the diocese including the Department of Ardeche.

It was suppressed by the Concordat of 1802, and united to the See of Mende, re-established in 1822.

The "Old Charter", drawn up in 950 by Bishop Thomas, the most complete document concerning the primitive Church of Viviers, mentions five bishops, who lived at Alba Augusta (modern Aps): Saint Januarius, Saint Septimus, Saint Maspicianus, Saint Melanius, and Saint Avolus, the last a victim of the invasion of the barbarian Chrocus (the exact date of which is unknown).

After the ravages suffered by Alba Augusta, the new bishop, St. Auxonius, transferred the see to Viviers about 430 and promotus was probably the first Bishop of Viviers, documents also mentioning later several canonized bishops; Saints Lucian and Valerius (fifth and sixth centuries); St. Venantius, disciple of St. Avitus, who was present at the councils held in 517 and 535; St. Melanius II (sixth century); St. Eucherius, St. Firminus, St. Aulus, St. Eumachius, St. Longinus (seventh century); St. Arcontius, martyr (date unknown, perhaps later than the ninth century.

It seems that the Diocese of Viviers was disputed, for a long time, by the metropolitan Sees of Vienne and Arles, but from the eleventh century its dependence on Vienne was not contested and John II, cardinal and Bishop of Viviers (1073-95), had the abbatial church of Cruas consecrated by Urban II, and accompanied him to the Council of Clermont.

In the thirteenth century, under the reign of St. Louis of France, the Bishop of Viviers was obliged to recognize the jurisdiction of the Seneschal of Beucaire and by the treaty of 10 July, 1305, Philip IV of France obliged the bishops of Viviers to admit the suzerainty of the kings of France over all their temporal domain.

Several saints are connected with the history of the diocese; the Spanish deacon and martyr, St. Vincent (end of third century), protector of the cathedral church and of the diocese; St. Just, Bishop of Lyons (end of the fourth century), belonging to the family of the Counts of Tournon; St. Montan, hermit (fifth century); St. Ostianus (sixth century), confessor, a relative of Saint Sigismund, King of the Burgundians; the Blessed Amadeus, founder of the Benedictine Abbey of Mazan (d. 1140); St. Benezet, shepherd (1165-86), builder of the bridge of Avignon, b. in Vivarais; the Blessed Guigues I, fifth prior of the Carthusian mother house Grande Chartreuse, friend of St. Bernard, and writer of the "Statuta ordinis Carthusiensis" (twelfth century); St. Francis Regis.

Viviers has been a very significant location for the Catholic Church through the ages -" to see the amazing Viviers and its historic buildings

Viviers

Day 4: Wednesday, April 16th: Tournon

Our guided Tour of Tournon will take us through the town plus a visit to the Musee de Tain l'Hermitage

About Tournon: Tournon acts as a gateway to the Ardeche and lies at the foot of granite hills which rise up from the Vallee du Doux. A pretty town with wide tree-lined avenues, it is proud of its historical heritage and 11th-16th-century chateau, which houses a museum of local history.

To the north of the Grand Rue on Place, lies Collegiale St Julien with its imposing bell tower. It serves as an example of the Italian influence on architecture in the area in the 14th-century.

Tournon is a great place to sample some of the delights of the Ardeche such as roasted chestnuts. Across the river you'll also be able to visit the village of Tain l'Hermitage with its steeply vineyards producing some of the most costly of the Cotes du Rhône wines (white and red Hermitage).

Tournon is also the ideal spot for outdoor enthusiasts with walkers, cyclists and riders being richly rewarded by the surrounding countryside.

It's main attraction is a 10th Century feudal castle which is built into a rock overlooking the town and the river. The castle has a section built in the Renaissance, that houses the town museum.

We will take a tour through Tournon to Tain l'Hermitage, a region known for its wine and gourmet chocolate. During a guided tour of the area, we will learn about the region's winemaking traditions and taste some famous regional red wines.

Then we will visit the Musée de Tain l'Hermitage, located in the oldest house in the region
| | |
| --- | --- |
| | |

Day 5: Thursday, April 17th: Vienne and Lyon

We will be in two different towns today. In the daytime we visit Vienne. Then late in the afternoon we will sail up the river to Lyon, one of the highlights of our trip. We will dock in Lyon and stay the night so we can visit more of Lyon on Day Six.

During our stay in Vienne, the ship will take us on Walking tour of the town. The tour will include the Temple of Augustus and Livia, a Roman amphitheater and the Goth Cathedral of St. Maurice

About Vienne -- Like Viviers the day before, Vienne is a remarkably pretty town. It sits on the left bank of the Rhône River about 30 miles south of Lyon.

Vienne's recorded history dates back to the third century AD when a Gaulish tribe, the Allobroges lived where Vienne now stands. After the Gallic wars Vienne became a Roman colony (this was coveted at the time as it this gave the residents of Vienne the same rights as Romans) thanks to Vienne siding with the winning Romans and strategic location. Vienne also was a residence of Roman emperors.

After the fall of Rome Vienne became part of the Kingdom of Burgundy. During this time Christianity flourished and a number of churches and monasteries on both sides of the Rhône River were built. In the 9th century Vienne became the capital of Provence until being absorbed into the Holy Roman Empire during the 11th century.

This did not undermine the influence of Vienne as one of its archbishops; Gilsa de Bourgogne was elected Pope in 1119 and became Calixtus II. In 1450 Vienne became a part of France and thus was soon overtaken by Lyon in size and power.

The Roman influence on Vienne is easily spotted during a walk through the town center. There is the Roman Theater, the second biggest in France, today home to a yearly Jazz festival; a temple dedicated to the Rome cult Augustus, the ruins at Cybele Garden once a Roman neighborhood. There are two outstanding Roman remains: the temple of Augustus and Livia; and the Plan de l'Aiguille or La Pyramide, a truncated pyramid resting on a portico with four arches, which was associated with the city's Roman circus.

Just across the Rhône River is one of the largest Gallo-Roman archaeological sites in France at Saint-Romain-en-Gal. Saint-Romain-en-Gal was once a neighborhood of Vienne.

Vienne also has a number of churches including a cathedral – Saint-Maurice and Saint-André-le-Bas once home to an abbey with 12th century cloisters.

The best view of Vienne and the Rhône River can be found atop Le Mont Pipet just above the Roman theater. Le Mont Pipet is one of the five hills surrounding Vienne. Another of the five hills Mount Soloman, to the north of Le Mont Pipet, is home to the ruins of the once a chateau La Bâtie.
Vienne

Day 6: Friday, April 18th: Lyon


Our tour of Lyon will include the Basilica of Notre Dame, St. Jen Cathedral and Palace of Justice.

The tour will begin with a drive to the top of Fourvière Hill for amazing views of the city.

We will continue with a guided visit to the Basilica of Notre Dame and a drive through town past the magnificent St. Jean Cathedral and the Palace of Justice. We will then take a walking tour through the cobbled streets of Vieux Lyon (Old Town), with free time to shop for souvenirs or sample some of the fine French cuisine for which Lyon is world-famous.

About Lyon -- A place of splendid history, fascinating museums and exciting attractions, the landmark status of Lyon, France was famously recognized by UNESCO in 1998 as a World Heritage Site. The designation pays tribute to the rare collection of historic sites in Lyon. Home to Europe's largest intact Renaissance district, Lyon offers an exploration through thousands of years of history, from Roman theatre ruins of ancients times to Contemporary.

It is also a commercial, industrial and banking powerhouse for the past 500 years, grand old Lyon (Lyons in English) is the focal point of a prosperous urban area of almost two million people, France's second-largest conurbation. Outstanding art museums, a dynamic cultural life, a busy clubbing and drinking scene, not to mention a thriving university and fantastic shopping, lend the city a distinctly sophisticated air.

Green parks, riverside paths and a historical old town sufficiently precious to be protected on Unesco's World Heritage list ensure a bounty of discoveries on foot or bicycle – for the first-time visitor, while adventurous can indulge their wildest gastronomic fantasies in a dining scene that is chic, sharp and savvy.

Vieux Lyon - Vieux Lyon is without doubt the most famous and most visited area of the town, especially since its classification as a world heritage centre by UNESCO. Beside the Palais épiscopal Saint Jean and the Cathédrale Saint Jean, you will find many townhouses which date from the middle ages and the Renaissance: the Maison du Soleil (Saint Georges quarter), the Tour rose, the Auberge du Gouvernement, the Maison Thomassin, the Hotel Laurencin, the Maison des avocats, the famous Cour des Loges hotel, the Maison du Chamarier (Saint Jean quarter), and the Hôtel Paterin.

The Hôtel Bullioud is where the architect Philibert Delorme built his famous trompe l'oeil gallery (Saint Paul quarter). From the Middle Ages the area was reserved for trade and fairs, as shown by the Loge du Change, which was once a bank and then became a Protestant place of worship.

Fans of architecture will be delighted to pace the paved alleys and the traboules - these famous passages link alleyways together and through them you can explore the interior courtyards of the townhouses. Those fond of archaeology will be interested in the remains of the primitive cathedral in the Jardin archéologique situated at the north side of the present day sanctuary. Old Lyon (Vieux Lyon) has an undeniable charm, with its boutiques, its 'bouchons' (restaurants which specialize in Lyonaise cuisine) and its colours, which make you think of Italy.
Lyon where the Rhône and the Saone Merge


Day 7: Saturday, April 19th: Burgundy Wine Tour - Beaune

Today's tour includes a scenic drive along France's Burgundy wine route. We
will then have a tour of Beaune including Hotel Dieu with wine tasting.

In the evening we will float back down the river to Chalon-sur-Saone with free time to visit the city.

Tonight will feature the Captain's Farewell Dinner

About Beaune: Beaune is one of the key wine centers in France. The town is surrounded by some of the world's most famous wine villages, while the facilities and cellars of many producers, large and small, are situated in Beaune itself. With a rich historical and architectural heritage, Beaune is considered the "Capital of Burgundy wines.

It is an ancient and historic town on a plain by the hills of the Côte d'Or, with features remaining from the pre-Roman and Roman eras, through the medieval and renaissance periods and up to recent history and modern times.

Beaune is a walled city, with about half of the battlements, ramparts, and the moat, having survived and in good condition, and the central "old town" is extensive. Historically Beaune is intimately connected with the Dukes of Burgundy.

Beautiful Beaune has much to offer to its visitors. Dating back more than 2,000 years, it has been crowned the Capital of Burgundy Wines and boasts the stunning Hotel Dieu, a former charitable almshouse built in 1443. A splendid example of French Gothic architecture with an intricate tiled roof, it is also one of Beaune's best cellars and owns 150 acres of vineyard land.

Our excursion will be a scenic drive along France's Burgundy wine route through Pommard, Volnay and Meursault. We will then arrive in Beaune, wine capital of Burgundy, for a guided tour of beautiful Hôtel Dieu, founded as a hospice in 1443. We will learn about local viticulture and enjoy a wine-tasting at one of Beaune's famous cellars. We will sample a number of regional wines and learn more about the story of wine in this amazing building.
| | |
| --- | --- |
| | |

Day 8: Sunday, April 20th: Chalon sur Saone

Chalon is a major wine growing area. Famous wines such as Mercurey, Givry, Montagny and Rully come from here. Visit the Maison des Vins de la Côte Chalonnaise at 2 Promenade Ste-Marie to sample these fine wines. No visit to Burgundy would be complete without wine-tasting, the Maison des Vins, has a large selection of carefully selected local wines to taste (and buy).

This is a lively town on the River Saone with a market three times a week at the Place St-Vincent. The cathedral square has a café society with Le Moulin à Cafe and speciality shops such as Légendes Gourmandes. There are fine half-timbered houses overlooking the Place; Rue de Châtelet and Grande Rue are worth visiting also to see 17th and 14th century facades. The cathedral itself is a good example of Romanesque architecture.

There is a large and mostly pedestrian center with the old streets containing a very wide range of shops and cafes, and some individual properties of interest such as one or two medieval half-timbered houses, the Palais de Justice and others tucked away up side-streets.

Be sure to stop and visit the large open square in front of the Town Hall where you can see various buildings of interest, and a chance to sit in the sunshine at a street-side cafe watching the world go by before you depart. Among the notable buildings are the town hall itself, the large baroque style Church of Saint-Pierre, and the Museum Denon.

The bakery, La Meuliere, in Rue Général Leclerc is a particular favorite for whole cereal breads, biscuits, jams and cheesy wafers for apéros.

Another imposing religious monument in Chalon-sur-Saone is the Cathedral Saint-Vincent in the Place du Marché, originally the centre of the medieval city. Dating in part from the 11th century the facade of the cathedral was added in the 19th century.

Inside the cathedral you can see some ornate stone arches, medieval frescoes and cloisters. There are also some attractive half-timbered houses to be seen around the edges of the Place du Marché

If you are interested in photography,Joseph Nicephore-Niepce who invented the first photograph was born in Chalon in 1765. A museum dedicated to him is housed in the Hôtel des Messageries on the banks of the Saône. Apart from cameras, it has a fine photographic collection on display tracing the history of photography. Along the Quai, the Atelier St-Jean there is an art gallery with exhibitions by prominent artists.
| | |
| --- | --- |
| | |
| | |
| --- | --- |
| Post Cruise: Paris | |
Marla's Note:

To be honest, I haven't decided what I want to do about Paris just yet.

You can assume Rick and I are headed to Paris.

Perhaps those of us who want to continue on can stay in a hotel together and take it from there. We can all scatter through the city by day and regroup at night to do things together. More info to come.

Incidentally, if you are interested in a trip to Paris, be sure to read Rick's stories about Paris from our Oslo 2010 Trip.

And definitely check out Rick's story about our trip to Southern France that was part of the 2009 Barcelona Cruise. Rick's story gives you a preview look at the fabulous countryside that we will be visiting. It was the beauty of this particular visit that created my desire to go back and see more.
Cruise Critic Editors chose Viking as the Best River Cruise line in 2012. In his words,

"Viking River Cruise Line's Longships are the best new river ships. The six new Viking Longships launched this year (2012) are identical, so all win for their sleek lines, stunning atrium, balcony cabins with full-sized verandahs, and hotel-style suites. The Aquavit Terrace, an indoor-outdoor casual eatery, is a dedicated alternative restaurant. And the ships are state-of-the-art when it comes to engineering, with hybrid engines, solar panels and even an organic herb garden. "

Marla's Note: The Hermod is a brand new ship. It sets sail in March of 2014.

Viking names its ships after Viking Gods. In case you aren't current on your Norse mythology, Hermod was the son of Odin and Frigg. Similar to the Greek Hermes, Hermod was the messenger of the gods.

Review of the Hermod:

The Hermod is a super sleek ship. It has large windows that bring in an abundance of sunlight. Its design is contemporary with classic Scandinavian touches that maximize light and space. Accommodates 190 passengers at full capacity and a crew of 45.

It has quiet, environmentally friendly hybrid engines, solar panels and an organic herb garden on the large sun deck.
The all-new Aquavit Terrace—an indoor/outdoor area at the bow of the ship for viewing, relaxing and casual dining.

The Aquavit Terrace's indoor/outdoor configuration has glass walls that open to reveal scenic views on warm days. On cooler days, the expansive windows still provide spectacular views. The adjoining Observation Lounge has expansive windows that showcase the river views and plenty of comfortable couches and cozy chairs. While the lounge is large, it can feel crowded at times and it is advisable to get there early for a spot during lectures and briefings.

The Middle Deck lobby is a striking, light-filled, welcoming area with colorful artwork and a staircase leading up to the Observation Lounge. The concierge desk and a small boutique offering Viking River gear and books are in the reception area on the Middle Deck along with coffee and tea stations open 24 hours a day, with cookies served in the afternoons. The ship's library had a great selection of itinerary-related books and two computers with free Internet access

Accommodations: The 95 outside rooms and suites aboard the Viking Hermod have a functional modernity and neutral color palette. The spaces are targeted to today's traveler, with plenty of plugs (including American outlets), reading lights, a hair dryer, a telephone and a refrigerator.

Each stateroom on the ship features plenty of storage, from the typical large space under the bed for luggage to a spacious closet and eight separate additional drawers. Extra pillows are available. Bathrooms are small but comfortable, with L'Occitane amenities, a bowl-style sink and plenty of shelf space for toiletries. There's also a large vanity and mirror

French balcony staterooms featuring floor-to-ceiling sliding glass doors

Turndown service is offered each night in addition to morning housekeeping, and printouts of the next day's itinerary and other important information. The flat-screen TV provides a sizable selection of included entertainment, from itinerary-themed movies and documentaries to Hollywood hits

Fine cuisine, exemplary service and immersive, culture-rich itineraries.

Al fresco dining aboard Viking Hermod-- Imagine waking as the mist rolls off the river, stopping in the lounge for a frothy cappuccino, and heading out to the Aquavit Terrace to silently cruise through the early morning light. That is one definition of a Viking happy hour.

Another one is in the more traditional sense: unwinding in the late afternoon with a pint of beer or glass of wine, chatting with friends and enjoying a delicious light bite. With the Aquavit Terrace equipped with grills and plentiful seating, each of these al fresco "happy hours" will be yours to indulge in.

Fine dining aboard Viking Hermod:

The chefs create a variety of tasty offerings for you, with freshly prepared seasonal local vegetables, European specialties adapted to satisfy the tastes of the passengers, and homemade soups prepared daily. For breakfast, choose from selections of pastries, cereals, breakfast meats, egg dishes, fresh fruit and selected cheeses. At lunch, select from the soup and sandwich bar, or a choice of entrées and dessert. And for dinner, you are treated to a five-course gourmet menu with regional specialties. You can also select from regional wines to perfectly complement your meal.

There are two main dining areas: a large traditional restaurant and the Aquavit Terrace, which serves a more casual breakfast and lunch buffet daily. Seating is open

All meals aboard are prepared by local chefs under the guidance of Viking's European management team

Service is lighthearted and seamless, with a wait staff that remembers individual preferences. The dinner menu has a large selection of rotating daily specialties from the region, though simple chicken and fish are always an option, as well as several dessert choices. A buffet is always offered at breakfast and lunch, with hot items to order

All meals, coffee, tea, soft drinks, house wines and beers with lunch and dinner are included. A Silver Spirits beverage package can be ordered for those desiring a wider selection of premium wines and beers. Complimentary bottles of water are available in each stateroom and refreshed each day. There also is no corkage fee for those who find a great bottle of wine ashore.

On embarkation day, while the crew is preparing staterooms for the arriving guests, you can relax in the ship's lounge or leave your luggage with the staff and explore Avignon on your own. You will be given access to your stateroom around mid-afternoon, at approximately 3:00 p.m. If you arrive during lunchtime, a light lunch buffet will be available in the lounge

Cultural Highlights

To complement the onshore excursions, here are some of Viking's Cultural Highlights—:
• French cuisine workshop
• Traditional performances of folk music and dance
• Tastings of local cheeses, coffees, liqueurs and other delicacies
These in-depth experiences are included as an essential part of discovering more about the places through which you cruise, and each activity is planned specifically to illuminate.

Culture Curriculum

Sometimes you want to dig a little deeper. We offer a series of onboard multimedia talks to shed light on the history and culture of the places you visit. Learn about:
• French cuisine and winemaking
• Joan of Arc in Rouen; the papacy in Avignon
• Key artistic movements that took place in France
• Roman ruins in the south of France
• Key words and phrases in the French language

Pricing is as follows:

Pricing is as follows:

Category A Veranda Upper Deck 205 sq. ft. full-size veranda $3630.50 per person

Category B Veranda Middle Deck 205 sq. ft. full size veranda $3330.50 per person SOLD OUT

Category C French Balcony Upper Deck 135 sq. ft. $3130.50 per person SOLD OUT

Category D French Balcony Middle Deck 135 sq. ft. $2830.50 per person SOLD OUT

Category E Standard Oceanview Main Deck 150 sq. ft. $2230.50 per person (only 1 left)

Staterooms are confirmed and cabin numbers are assigned when a deposit of $500 per person (plus travel insurance, if applicable) is received.

I encourage you to confirm your cabin as soon as possible. The pricing that I am offered will be recalled when the the ship occupancy level within that category is classified as "sold out". I might add this entire sailing is nearly sold out.

All bookings must be made through Marla Archer.

Aquavit Terrace

Main Lobby

Main Dining Room

French Balcony

Dance Area

Outdoor Dining Area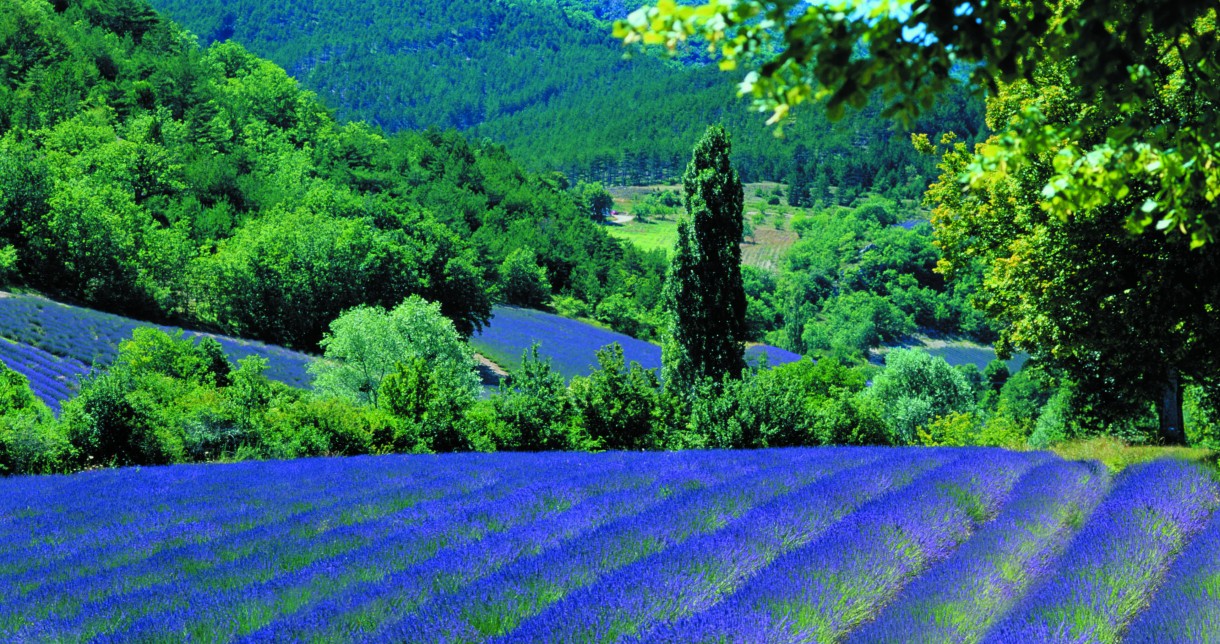 The River Cruise Experience


Written by Rick Archer
May 2013

When Marla told me she was thinking about scheduling our first-ever river cruise, I thought she was reading my mind. I had recently caught myself drooling with envy every time the Viking River Cruise ad flashed on the TV screen.

I laughed when Marla admitted that ad had the exact same effect on her.

With our first-ever River Cruise scheduled to take place one year from now, I was curious to learn about some of the differences between an ocean cruise and a river cruise.

So I asked a friend who had been on a river cruise before to explain the difference.
Russell's 2012 River Cruise to Russia

Rick's 2012 Ocean Cruise to Russia


The Tale of Two Maps

By chance, my friend Russell Orr had visited Russia last year about the same time that Marla and I took our Russia 2012 Cruise.

Naturally every time I saw Russell, I would ask him about the river cruise he took to Russia. Truth be told, as we compared notes, I found myself having a hard time controlling my envy.

Please don't misunderstand. My cruise to Russia was an unforgettable highlight tour. In particular, I loved Stockholm and I loved Tallinn. It was a great trip.

But what I really wanted to do was to see more of St. Petersburg. I spent nine hours in St. Petersburg. Russell spent three days. I spent no time in Moscow. Russell spent three days.

Need I say more??

An ocean cruise gives you a wonderful look at the Big Picture, but will frustrate you if there's a place you prefer to concentrate on. A river cruise allows a person the luxury to focus directly on a region.

One evening I asked Russell to talk about what it is like to be on one of the long boats they use on the river. Russell's eyes lit up like Christmas candles. I could see the delight in his big smile.

Russell started his reply by saying I could not even begin to imagine the joy of his trip. Russell grinned as a memory flashed across his mind and then he began to tell me a story. I may get the details a little mixed up, but here is the gist of it.

Russell said his favorite moment was a particular "enchanted evening" spent dancing with his beautiful lady friend Pat.

Russell explained that the ship had hired some Russian college students during the summer to help run the show. This was a great way for the young people to pay for their education.

Russell said he had no idea "Russians" could be so friendly.

He concluded that unlike the dour old-timers who still bear the scars of the Communist era, the young actually know how to laugh and smile.
Russell said among the enthusiastic college kids were two musicians who played every instrument under the sun.

Each night the duo would play their music and each night Russell and Pat would get out and dance under the stars. Russell added they were the only guests who actually danced.

Apparently there was a closed circuit camera that was focused on the music area. This camera sent a feed to every cabin so people could listen to the music in their rooms if they wanted to.

Russell explained that the dance floor was situated right in front of the musicians and their array of instruments. Apparently the camera's eye included both the musicians and the dance floor as well.

One night as Russell and Pat danced the night away, the camera caught their every move… and neither of them had any idea they were putting on an 90 minute show for the entire ship!

The next morning one guest after another came by to thank them for providing such wonderful entertainment! In fact, one guest asked Russell if they were planning to do it again. They were the hit of the cruise!

I am sure Russell and Pat were a little embarrassed that their special moment was captured on camera, but deep down I think they were tickled by the praise as well. I asked Russell if the camera caught any smooching. He grinned and blushed a little, then politely declined to answer.

I probably have no business sharing such an intimate story, but it is so cute that I could not help myself. 'Tis better to share and ask forgiveness later!!

I have no doubt that Russell and Pat made every guest on that ship wish they could dance too. I always tell men they should learn the fine art of romantic dancing. Chances like this river cruise come along too rarely in life as it is. Why not make the moment perfect?

I always say that Slow Dance and Romance go hand in hand. Indeed, something pretty special happened on that river cruise. When the couple returned to Houston, Russell asked her to marry him... and Pat said yes.
A Very Select Group

From what I gather, the river cruise adventure has many features that separate it from our ocean experience. Just for starters, you are swapping a massive ship that carries anywhere from 3,000 to 6,000 passengers for a slender ship that carries a maximum of 190 very privileged guests.

If you are comfortable with crowds and don't mind waiting in lines, then trips on monster ships such as the one pictured might be fun.

However, I will confess that at my age I feel more at ease with the intimate setting.

I like a small group. I get to see these same people every day and I have an entire week to get to know them. I might even make a friend for life with an opportunity like this.

They say a cruise ship is like a floating hotel. I say a river boat is closer to a floating inn. Or maybe a very large yacht!

Another major difference between a river cruise and an ocean cruise is the view.

On an ocean cruise, you spend countless hours staring out at the sea. For people stuck in the city for most of their lives, this is a welcome sight. That said, seeing the same vista day in and day out grows old very quickly. You soon find yourself glancing at the water from time to time, but that's about it.

On a river cruise, there is actually something to look at it. You will literally float through the most beautiful countryside imaginable. You will gasp at one precious sight after another.

Not only can you dine out on deck, every cabin has a river view. Be it forests and vineyards, farms and chateaus, there will be always be something new to capture your fascination.

No matter where you are on the long ship, you can just sit there watching the world go by. Sip your wine and enjoy one of the happiest moments of your life as rolling hills and the ever-present green countryside moves across your eyes in an endless tableau of pastoral beauty.

Tender Mercies

There are no days at sea when you sail down the river. Each day brings you to one quaint town or precious little village after another. Each day takes you to a new adventure.

The Rhône River has served as the "Mississippi" of France for centuries. Local farmers have used the river to transport their goods to market for centuries. Furthermore, ships from all the Mediterranean countries have long used its waters to trade with Northern France.

Consequently, there are existing docks at every town where our longboat can pull up and drop you off instantly. At each stop the boat will dock right in the center of the town.

It takes all of one minute to get on or off the ship. You can stroll through the town in the morning, come back to the ship for lunch, then head back out and explore some more. You come and go as you please. This is the right way to see the world!
Now compare that to the tedious "tendering" process common to the large cruise ships. On every other trip I have taken, there is at least one port that requires a smaller boat known as a "tender" to ferry you onshore.

If you are given seven hours at a port, two of those hours are completely wasted. For example, we recently used a tender in Belize on our Mariner 2013 trip. Our ship was parked over a mile off shore. I estimate we burned at least an hour and a half traveling back and forth.

We always use a tender at Cayman. The huge lines mean at least one hour in each direction. Tendering means you get to wait in line for half an hour to get on the boat. Then you waste another half hour getting there to the island. Then you have to turn around and do it again in the evening.

There is no time wasted on a river cruise. You don't spend half your trip at sea and you don't spend half your day on a tender.

In fact, if you wish, on a river cruise you can be busier with sightseeing than practically any trip you have ever taken.

The Atlantis Awakening

No one is going to deny a river cruise is expensive. As with any premium adventure, you have to pay a price for the privilege of having a truly wonderful experience.

In 2010, I visited the water park at Atlantis in the Bahamas for the first time. On that visit, I made a very unusual discovery.

Prior to the trip, I blanched when Marla said tickets were $130 for a day's visit. That would $260 for the two of us. "No way", I said. But Marla showed me the pictures and persuaded me.

On the night before our cruise ship stopped in Nassau, I asked several of the passengers if they were going to visit Atlantis. Every person said the same thing. "Nah, it's way too expensive."

I estimate only a dozen people out of 200 guests went there that day. That's a shame because Marla and I ended having the time of our lives. The rides were incredible and there were hardly any lines. The place was not crowded at all.

Our favorite ride was the Lazy River. We had so much fun, we stayed in those tubes for nearly three hours. Marla and I were alone 80% of the time. It was an incredible experience to have this remarkable playground all to ourselves.

That's when it dawned on me. You get what you pay for. Pay low prices, get big crowds. Pay big prices, have more fun. On a river cruise, you save time, you meet truly interesting people, and you see the world in perhaps the grandest way possible.

St. Augustine famously said, "The world is a book, and those who do not travel read only one page."

During the years I ran my dance studio, I completely ignored the rest of the world. Then Marla introduced me to travel. On each trip I learned a new reason why people value travel so much.

The first time I saw Rome, suddenly the history of the Roman Empire came alive. When I saw Turkey, I began to think of Noah's Ark and the possibility the Black Sea and the melting waters of the Ice Age could explain the myth of the great flood.

When I visited Scotland, I developed a superior understanding of the struggle between the Scots and the English. When I went on the Titanic Cruise, I got so deeply in touch with the tragedy that I felt like I practically knew the people who died.

When I saw Barcelona, I discovered just how beautiful a city can be. When I saw the Panama Canal, I was incredulous at the magnificence of the engineering accomplishment. Travel helps me learn so much about things I never knew before.

Another quote about travel I like is from Mark Twain. "Travel is fatal to prejudice, bigotry and narrow mindedness... Travel helps us discover we are a family after all."

When I visit other lands, I start to realize exactly what Twain meant. Race, religion, ethnicity all begin to mean less. People all want the same thing - peace, safety, health, prosperity. The world becomes a much smaller place when you travel.

I am 63 as I write this story. If you are anywhere near my age, then you understand that time grows more precious every day. People my age don't have a lot of time to waste any more.

Why waste time if you can afford not to??

Based on our Puritan ethic, few of us allow ourselves the risk of high-priced luxury. We have spent our entire lives denying ourselves the finer things in life so we will have money at the end. But the cruelty of aging is that despite our frugal ways, we have only a small ten year window where we still have the health to see the world. Once our health goes, travel will never be the same again.

Life is for living, not passively sitting at home waiting for the end. Some of you might agree we have reached the point in life where we have earned the right to pamper ourselves. As they say, there are no pockets in shrouds. You can't take it with you.
Complimentary Wine

While a river cruise is undeniably expensive, there are savings in places we aren't accustomed to. There are complimentary features that will certainly be appreciated. For example, there is complimentary wine served at every meal except breakfast. You can have as many glasses of wine as you wish (if you prefer beer, soda or water, that is served free as well).

When Marla and I sailed aboard the Azamara Journey for our Titanic cruise, the wine was served throughout each meal. Barriers fell quickly thanks to the magic of the wine. Every night at dinner, the dining room was animated with laughter and talk.

One of my favorite moments on that trip came when my brilliant friend Bob and I talked deep into the night. Bob was an expert on the Titanic. Thanks to our wine-loosened tongues, Bob opened up. He told me stories and angles I never knew before. I learned more about the Titanic that night than I ever thought possible. Bob and I became friends for life. I could see Bob again and restart the conversation in a flash. There is something about wine that helps get the party started.

A Cultural Experience

Complimentary Excursions

A river cruise differs from an ocean cruise in that it gives you a fighting chance to really explore.

Don't get me wrong… I like ocean cruises. But if there is one downside, it is the superficial treatment that each port receives. A river cruise differs from an ocean cruise in that it gives you enough time to walk around and learn.

Like my trip to Paris on our Oslo 2010 cruise, there simply wasn't enough time to even begin to see the city. We had five hours total to explore. By the time we reached the Louvre, we didn't have enough time left to go in.

We just stared at the windows of the most famous museum in the world as I screamed with anguish. This isn't right!! And then it was time to head back to the bus.

A river cruise wishes to educate its passengers about the region of the trip. Therefore, in addition to free lectures on board, each day there are several small-group sightseeing excursions at EVERY port. You don't pay a dime. The ship wants you to participate in the learning experience, so these visits are complimentary.

More than likely, you will meet a cheerful, outgoing guide who will escort you through each new town. In addition to being quite knowledgeable about the region, the guide will learn your name, where you are from and maybe even your favorite type of wine.

Your guide will quickly assess your physical status and be able to give advice on what trips you can handle and what you might do if you need an alternative.

Best of all, our guide will help immerse us deeply into the culture of the region. France is steeped in all sorts of fascinating ancient history. At different times the Franks, the Gauls, the Greeks, the Romans, the Vandals, the Goths, and the Moors have fought countless battles for control of this precious farmland.

The area we will visit was featured in Julius Caesar's Gallia, a book where he told the story of his conquest of Gaul in 58 BC. You will be amused that in my 8th Grade Latin class, I actually translated some passages from Caesar's Gallia. Believe it or not, I still have the book!

"Gallia est provincia magna in Europa. Gallia est patria agricolarum. Puellae silvas Galliae amant."

That was from Chapter One. I bet you can translate it... "Gaul is a large province in Europe. Gaul is farmland. Gaul has beautiful trees."

Many of Caesar's battles were fought right along the Rhône River. For that matter, his greatest victory, the Battle of Alesia, was fought just a few miles north of Chalon where our trip ends.

Avignon, one of our stops, was once the most powerful city in Southern France. Avignon owes much of its importance to Caesar. After Caesar conquered it, he made the town his favorite outpost. Avignon was important because the Rhône was the route taken by Mediterranean sailors wishing to trade with Northern Europe. Control of the Rhône was vital to the conquest of the entire region.

After Caesar vanquished this city, he ordered an elaborate defense system be built.

Why bother winning it if you aren't going to keep it??

Today Avignon features some of the best preserved ramparts (defensive walls) in France.

Here is a picture of the Roman ruins in Avignon, France. These are some of the walls built to defend the city.

We will get two chances to visit these Roman ruins.

We will have the entire afternoon of our first day to explore Avignon.

Then on Day Three of our trip, we will visit Avignon again. On one of these days, we will surely visit this amazing site.
Avignon has much more to offer. For example, Avignon is called "The City of Popes". Indeed, there is an amazing castle known as the "Pope's Palace".

Most of us assume that Italy has always had the most influence with the Catholic Church.

Not so. At one point, the French held sway. In 1305, a deadlocked conclave finally elected Clement V, a Frenchman, as Pope.

Clement preferred to remain in France, so he declined to move to Rome. In 1309 Clement moved his court to the papal enclave at Avignon. It would remain here for the next 67 years. This absence from Rome is sometimes referred to as the "Babylonian Captivity".

A total of seven popes reigned at Avignon; all were French, and they each increasingly fell under the influence of the French Crown.

Finally, in 1376, new Pope Gregory XI abandoned Avignon and moved his court back to Rome. The Avignon Papacy was over.

Besides the castle, there's the mysterious "Bridge to Nowhere". The reason the bridge remains incomplete is pretty amusing.

Apparently over centuries, erosion has damaged the bridge. At this point, the remaining part of the bridge has been restored, but now it is too low for a river boat to go under... so rather than raise the bridge, they found it easier to leave the job undone.

Tourism is more valuable to the city than have a complete bridge. So many people are amused by the unfinished bridge that it has become the international symbol of the city.

You didn't know any of this, did you? Neither did I. Travel is a dynamic form of education.

I have been on 27 cruise trips so far. Only twice have I been on a trip that attempted to teach me something about where I was going. Both trips occurred last year. The first was our visit to the Panama Canal. The other experience was the sad Titanic Memorial cruise that sailed to the spot where the Titanic sank.

Other than those two trips, there has never been any attempt whatsoever to educate the passengers on the history and the culture of the places we visit. Why cut into valuable bingo time?

That will change dramatically on this river cruise. Our trip through southern France promises to offer one history lesson after another. We have already discussed Avignon.

What about Arles?? Arles is a quaint village that became the home of Vincent Van Gogh for about a year and a half towards the end of his life (1888-1889).

A deeply disturbed man, Van Gogh began a steady descent into madness during his time here. And yet remarkably, Van Gogh was very prolific in his artwork. During our visit to Arles, you could easily learn more about Vincent Van Gogh than you ever imagined... or maybe even wanted to know. For example, you will discover this is the town where he cut off his own ear.
France - A World Leader in Art, Science, Fashion and Culture

France has long been Europe's epicenter of art, science, philosophy, fashion and culture. This trip is so different that you will have the chance to actually meet the French people in a way that allows for the exchange of ideas and politics.

You won't have a tour guide that you see today for the only time in your life. You will actually get to know your guide on a personal basis. If you ask the right questions, you may learn about France and its people in a way that will far transcend any documentary or book you might read.

There have been rumors over the years of animosity between the French and the Americans. We have heard about French rudeness and disdain for our politics.

As a result, we make fun of the French. For example, 'Q: Why don't they have fireworks at Euro Disney? A: Because every time they shoot them off, the French try to surrender.'

Yes, it's true that the USA saved France in both World War I and World War II. Good for us! But please do not forget that America might not even exist were it not for France.
It was France's intervention into the Revolutionary War that proved to be the turning point. Without France, we might be the 50 Colonies today and the Atlantic might still be known as "The Pond".

And I would like to add that Omaha Beach of D-Day fame is practically hallowed ground to the French. There is a sign at the national cemetery that says:

"This ground is dedicated in perpetuity to the people of the United States of America for the sacrifice its brave and noble fighting men gave to our country."

There are 10,000 graves at that cemetery. It is a very moving sight indeed. I cannot even look at this picture without tears welling up. I wish to add the French consider it an honor and a sacred duty to guard and protect this cherished property.

Furthermore, every year French citizens in the Normandy area come out to celebrate D-Day with American flags, parades and a huge outpouring of gratitude. Americans are absolute heroes to these people.

To this day, there are people in this area who witnessed the American bravery first-hand. They watched in horror as young soldiers died trying to liberate them. They wept as helpless soldiers were shot down in their parachutes. They peeked through their windows to see brave men die in door to door fighting at St. Lo and Caen. They even helped bury the countless young men who died facing deadly machine guns on the nearby beach at Omaha.

There is no 'French rudeness' in Normandy, only gratitude. These people remember what happened like it was yesterday. They saw people they had never met before who sacrificed their lives to save them from Nazi tyranny.

Their attitude is eternal: We will never forget America.

This rumor about French rudeness is a myth. Sure, if a tourist behaves poorly, naturally they can expect to be treated in kind. But that is the exception. In this world of crazy senseless terrorism, France is thrilled to have our friendship. France is one of America's truest allies.

I have visited France twice. Wherever I have gone, Marla and I have been treated with warmth and respect. All I had to do was wear a smile and I received the kind of welcome accorded to a trusted friend and neighbor.

Both times I found myself utterly charmed by the beauty and culture. I welcome the opportunity to learn more about this amazing country.

Parting Thoughts

There are other pleasant surprises about this trip that might not have occurred to you. For example, there is no such thing as "seasickness" on a long boat. The rivers are wide and smooth. There is no such thing as waves and rapids. The ship simply glides through the calm waters. If anything, the sailing has less vibration than your average bus ride.

People might read my story and conclude that I am knocking ocean cruises. There is an old saying, "Don't bite the hand that feeds you". I am not disrespecting ocean cruises. As Marla constantly points out, an ocean cruise is an extremely safe and cost-effective way to see the world.

There are times when an ocean cruise makes complete sense. For example, a cruise is the perfect way to see the islands of Hawaii. Ordinarily, to see all the islands of Hawaii would require daily transfers from island to island and new hotels every night. There would be considered time wasted.

Since a cruise ship is basically a floating hotel, it is perfect for Hawaii. Likewise for Alaska and the United Kingdom. Using the water is a very efficient way to visit these areas.

On the other hand, there are places that are inaccessible by sea that can be reached by river. Europe is the perfect example.

To me, a river cruise is simply a more surgical form of an ocean cruise. For example, a cruise ship might be able to go through the Panama Canal, but only a longboat can sail the Rhine, the Danube and the Volga - and the Rhone and the Seine of France.

Suddenly areas in Germany, Switzerland, Austria, and Hungary become accessible to one of the most comfortable forms of transportation imaginable. Who ever thought a cruise trip could take you to the Alps? Castles and mountains and forests are magically placed right at your fingertips.

A river cruise allows you far more time to explore a city or a town than you can ever imagine. You have all morning and all afternoon to tour the place. Your day can begin as early as 6 am if you actually have the strength to get up at that hour.

Here's something else you may not have considered. Have you ever thought of using a bike to expand your reach? Marla and I have tried bicycles in several places. For example, we have used bikes to explore Key West and Martha's Vineyard. Usually the drawback is time. We wanted to use bikes in Maine's Acadia National Park, but the stupid ship wasted so much of our time with tendering that we had to scrap our plans.

Not so on a river cruise. As we discovered in Key West, a bicycle is the perfect way to explore a small town. Since the boat drops you into the center of town, you can rent a bicycle in the plaza and off you go. Imagine all the ground you will cover. You can ride through the streets of each village as far as your body will let you. Then when you get hungry, head back to town, drop the bike off right in front of the ship and hop back onboard. How could that possibly be easier?
Better yet, you have the evening too!

I suppose it does get dark once in a while. Actually, now that I think of it, maybe even once a day.

On an ocean cruise, I don't even think about a port at night. On a cruise ship, typically you need to get back on board at 4 pm so the ship can sail hundreds of miles to the next port.

Or perhaps we get back on board early so the gambling casinos can begin to operate again.

Many times I have wished I could have dinner in town

at night

and go to a nightclub afterwards.
A good example would have been St. Petersburg on our 2012 cruise to Russia.

My word, here we

were

six thousand miles from home. How cool would it be to have dinner with Marla and our friends in this amazing historic city? Let's see what Russian food tastes like and see what Russian nightlife looks like.

However that never happened. At 4 pm we were hurriedly whisked back on board the cruise ship. Poof! It was here and now it is gone. One brief taste of the city and we had to leave.

Wouldn't it have been nice to see a performance of the Russian Ballet? On a river cruise, that's something you can actually do.

Perhaps in France we might take in a show somewhere in town. Why not see the fabulous French Can Can in person??

A river cruise is totally different. There is no gambling, so the ship has no reason to rush you back on board. Furthermore, the ship typically sails in the wee hours of the morning. After all, the next stop is just down the river. The entire length of the trip is only about 200 miles from start to finish. It is 124 miles from Avignon to Lyon. It is 70 miles from Lyon to Chalon.
That averages out to about 30 miles per night. Each night while we sleep, the staff simply gets out their oars.

They sing 'row, row, row your boat gently down the stream' in French as they merrily paddle away. Be careful not to join in the singing… they might hand you a paddle.

The consequence of these short distances is startling. Most evenings, the long ship stays docked right at the pier so you can get off the ship at night and have yet another adventure.

How about sipping some wine at a sidewalk café with friends?

Imagine sitting there under the stars with a breeze during a blissful April evening. Maybe they will play French music while we sit. Will be the sad "La Vie En Rose" sung by Edith Piaf?

Or will it be "La Marsellaise", the French national song made famous in Casablanca when the French loyalists defied the Nazi occupiers by singing over the voices of the Germans?

Or perhaps you might just spend your evening strolling around ancient Roman fountain under the moonlight in the town plaza.

It doesn't get any better than this.

Even the caliber of the crew is different. As Russell explained to me, there is a warmth and savoir faire to the college educated crew that transcends what you might be used to on an ocean cruise.

At the max, the ship holds 190 guests. With a staff of 45 people, that creates a startling ratio of one staff person to four guests. As a result, almost all the crew learn your name, not just the waiter and the room attendant. For that matter, maybe you will learn some of their names too!

There are many advantages to this sort of intimacy. Each waiter and each bar person will know what beverage you desire before your lips even move. All you have to do is whistle. Or use sign language if you are too exhausted by all the fun to speak. I recommend pointing, the Universal language.
If you don't want to go into town, there is entertainment on board every evening.

Yes, there is a dance floor. No, it isn't large, so yes, you better brush up on your small floor ballroom dancing. I definitely suggest you take a refresher course on slow dancing. Incidentally, I happen to know someone who is an expert at teaching small floor dancing in case you need a few tips.

There is another difference that might completely take you off guard. For example, I was startled when Marla said there is no "Formal Night". Huh? I didn't believe her, so I asked again. Marla shook her head with confidence. She was sure of what she was talking about. No Formal Night! What part of "NO" don't you get, Rick?

Marla said that on a river cruise, comfort rules over style. The ship deliberately cultivates a relaxed, resort-casual onboard atmosphere - leave the formal wear at home.

I find that very curious. If there is any place on earth where people collect who can probably afford to look prosperous, I would guess it is on board one of these long ships. And yet they de-emphasize the chance to show off. Very interesting.

I suppose you can always cheat if you want to. If you want to look really good, go for it. They probably won't tell you to go back to your room and wear something less flattering.

That said, be careful. Don't overdo it. It's like a nudist colony… you're either in or you're out. If I ain't looking good, then you better not be looking good either. If anyone makes me look bad by over-dressing, I promise to expose your fashion cruelty to the world through bad photographs and snide comments.

Trust me, after I get through doctoring your photo, you won't be smiling. Plus I will make you look fat. That's a promise. Think Jabba the Pizza Hut.
Speaking of pictures, another thing you might find unusual is that no photographers will interrupt your meal. No more quick gulps of food so you can force the fake smile.

Another thing you will surely miss are dancing waiters and loudspeaker announcements at dinner. This absence worries me a great deal. Gosh, what we will do? Without constant interruptions, we could be forced to develop the long lost skills of witty dinnertime repartee.

How foreign is that? I might have to practice ahead of time.

Speaking of the lost art of communication, this trip promises to give people an extended chance to get to get acquainted on a much deeper level.

While there is something to be said for the hot tub experience, I don't think "deep conversation" is one of them. But if you are wandering side by side through the streets of Lyon at night, you might actually open up a little and bare your soul.
While we were on our recent Mariner 2013 cruise, at dinner someone asked Marla what was her favorite cruise. Her answer surprised me. She said, "Our river cruise in 2014."

I immediately chided her. "Marla, you can't pick a trip you have never been on as your favorite."

Marla responded in typical Marla fashion, "Don't tell me what to think. This trip is something I have dreamed about for a long time. I love everything there is about this trip. If I say it is my favorite, then just take what I say and accept it."

At this juncture, Marla has already sold fifteen cabins and has several inquiries to follow up on. That is an amazing total when one realizes that Marla's group promises to be somewhere between 16% to 25% of the entire passenger list.

I say this impressive number is a validation of Marla's work. This is an expensive trip, no doubt. Therefore to have so many people show this kind of confidence is quite an honor.
The one thing I can promise is that we will be a family.

You can count on that.

Marla and I had this exact experience on the 2012 trip to Russia. We all shared so much warmth and laughter traveling together.

In Denmark, we stayed at the same hotel. It was there that the girls surrounded Marla with reassurance during my bizarre passport dilemma (yes, I actually lost my passport!)

We shared meals and went strolling through the magical Tivoli Gardens together. In Finland, we shared lunch in the cellar of an intimate countryside inn. In St. Petersburg, we drank vodka together in a huge Russian dining hall. In Estonia, we drank beer together in a dark candlelit German biergarten.

We grew close. We had an entire journey filled with special moments like these. We banded together and became best friends in foreign lands.

Marla and I agreed the friendship is what made the cruise to Russia special. That will happen again on our river cruise. We will be side by side packing a lifetime of memories into this journey. An ocean cruise is still a wonderful way to develop friendships, but the river cruise experience takes it to another level. This trip promises to be a sublime experience indeed.

Rick Archer
June 2013