| | |
| --- | --- |
| | Oslo 2010 |

Thursday, May 06 - Oslo, Norway
Friday, May 07- day at sea
Saturday, May 08 - Normandy (Paris), France
Sunday, May 09 - Cherbourg, France
Monday, May 10 - Dublin, Ireland
Tuesday, May 11 - day at sea
Wednesday, May 12 - Edinburgh, Scotland
Thursday, May 13 - Loch Ness, Scotland
Friday, May 14 - day at sea
Saturday, May 15 - Oslo, Norway

A Quick Recap of the SSQQ 2010 Oslo Cruise


Written by Rick Archer
June 2010

Everyone assumes that Rick and Marla have seen it all. Nothing could be further from the truth. On these destination cruises, every place we go is completely new to us. Think about it... that's why Marla chooses these places - she wants to see them herself!

In 2008, Marla took our group to the Eastern Mediterranean. In 2009, we visited the Western Mediterranean. So for 2010, Marla decided it was time to go see Northern Europe. Marla noticed this amazing trip that left out of Oslo, Norway, and made a circle around England.... without actually stopping in England (Marla promised me we would return to England another day).

Our first port of call took us to Paris, the fabulous City of Lights. Since this was the first time Marla and Rick had ever been to Paris, neither of us was quite prepared for the overall magnificence of this legendary city. The Eiffel Tower, Notre Dame, the Seine River, the Grand Palace, the Tuilleries Gardens, the Louvre Museum, the Arc de Triomphe, and so many other famous landmarks were all within easy walking distance. So we spent the afternoon gazing at all the statues, landmarks and beauty of this great city. Besides its obvious natural beauty, Paris exudes wealth and sophistication. In every direction we looked, there was something magnificent to go inspect. Yes, seeing was great, but oh so superficial. This was Paris on fast-forward. We wanted to hit the Pause button and slow down time. No such luck. As usual, too much to see, not enough time. Definitely a return trip is called for!
Our second stop was at Cherbourg, a deep-water port that was vital to the Allies in World War II as the place to begin the invasion of Europe on the way to Berlin. Unfortunately, Cherbourg was too well-defended by the Nazis, so the Allies landed instead on the nearby beaches of Normandy about 30 miles away. We took a bus that stopped first at Omaha Beach, the location of the fiercest fighting on D-Day. Here we visited the cemetery and saw moving video clips of D-Day at a museum on the site. Rick can only speak for himself, but the tears flowed non-stop at all the evidence of great bravery and great sacrifice.

Later we visited Sainte-Mère-Église, a nearby town that played a big role in D-Day. The town's main claim to fame is that it played a significant part in the World War II Normandy landings. This village stood right in the middle of route N13, a major road which the Germans would have most likely used on any significant counterattack on the troops landing on Utah and Omaha Beaches. That counterattack could not be allowed to happen. So in the early morning of D-Day, 6 June 1944, huge numbers of paratroopers occupied the town, encountering stiff resistance in the process.

By chance, the town had been the target of an aerial attack earlier in the evening. A stray incendiary bomb had set fire to a house east of the town square. The church bell was rung to alert the town of the emergency and townspeople turned out in large numbers to form a bucket brigade supervised by members of the German garrison. Now at 1 am, the town square was well-lit and filled with German soldiers and villagers trying to put out the fire just as two battalions were dropped in error directly over the village. The Nazis were astonished to see thousands of men descending upon them in the middle of the night.

Unfortunately, this made the paratroopers easy targets. Many men died before they even hit the ground. One wounded paratrooper had the bad luck-good luck misfortune of getting his parachute caught on the steeple of the village church in Ste-Mère-Église. This left him hanging helplessly from its roof-top forced to witness the carnage. Meanwhile, the wounded paratrooper hung there limply for two hours, pretending to be dead. This saved his life.

We all marveled at this story as we snapped photographs of the church where it happened. Today there is a parachute attached to a life-size dummy dressed in paratroop attire hanging permanently from the same church steeple in the local square. This hanging paratrooper memorial was quite effective. It served as a vivid reminder to us all that many men died on D-Day in this very spot making Ste-Mère-Église one of the first French towns to be liberated.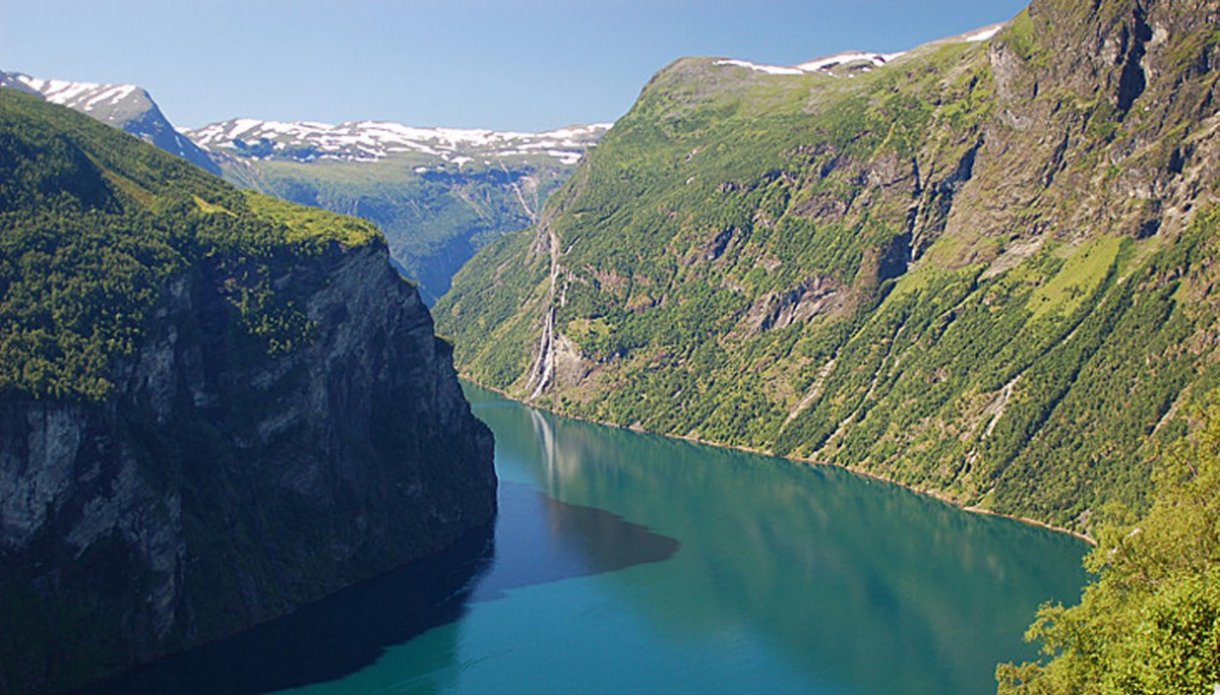 Upon the return to the trip, the mood of our group was somber. This had been a very moving day for many of us. That night at dinner, we could not stop talking about our experiences this day and what they meant to us. Personally, I am glad I had my group of friends to share my thoughts with. Otherwise it would have taken me a long time to snap out of my sadness.

After a day at sea, our third stop was in lovely Dublin, Ireland. Our group went every which way possible, some to see the Guinness brewery, some to see the old churches. Marla and Rick wanted to see the Irish countryside, but first we got a look at Dublin. It was amusing to see all the brightly colored doors. Dublin is full of old row houses that look identical. The only thing that allows you tell them apart are the different door colors. Our tour guide said this was an important feature. After a long evening in the local pubs, the wives wanted to be sure their husbands could find the right door to stumble into.

After Dublin, our bus trip took us through Wild Wicklow. What a perfect description. The countryside is far from tame. We definitely got what we wanted.... vast green pastures lined with yellow-flowered gorse hedges, rolling hills, deep crevasses, large mountains in the distance, and forests. Ireland is famous for its lush, green countryside. It's all true. This trip definitely delivered as promised. Such magnificent scenery! Plus we got to see an ancient cathedral and we even had time to take a long nature walk in the nearby forest complete with lake, swans, and bleating sheep.

As we departed the monastery, Wendy Weston screamed in dismay. She had left her wallet back at the retreat. Or had she? Robert Goins hopped up to help her with the search. The entire group got on their hands and knees to see if the wallet had fallen on the floor. Nope. It was nowhere in sight.

Only half the people on our bus were with the SSQQ group. I expected the other half would conclude this was Wendy's problem and tough luck, but to my delight, they all agreed to turn the bus around and head back even though this would delay our trip at least 20 minutes. Good for them!

Amazingly, just as the bus began to turn around, something in the way the bus turned revealed to Wendy that her wallet was stuck in the seat next to the wall. Aha! We didn't have to turn around after all. We all cheered.

As the perfect conclusion to a perfect day, we stopped at O'Neills Pub back in Dublin for a deeply satisfying pint of Guinness beer. If Wendy hadn't found her wallet, this exquisite moment might have been lost.

What amazing luck!
They say if you are lucky to be Irish, you are lucky enough. Today we found out why this is true. Our visit to Dublin was a real highlight.

The next day we sailed around the coast of the United Kingdom. This gave us the chance to view the many rocky and quite rugged isles just off the coast of England. Sharon and Bill Shaw spent the afternoon teaching Marla and Rick how to play a card game called Casino. Let me paint a picture - four friends are playing cards on this beautiful ship. We sat in a comfortable lounge complete with card table and a picture window that allowed us to appreciate the isles as they rolled by. We are sipping wine, eating pizza and french fries, and laughing the day away together... and all the while there is spectacular scenery rolling past our eyes like a continuous wallpaper. Except it's the real thing, folks. Life can be very good in moments like this.

Of course, even in Paradise, there is the occasional reality to deal with. Since Marla and Rick were rookies, we paired up with Sharon and Bill. We soon discover Sharon is the master of Casino. Whoever plays with Sharon wins. Whoever plays with Bill loses. Bill is really getting down on himself. As his losing streak mounts, I suggest Bill play with his wife. That should solve the problem.

To our amazement, Marla gets hot... she turns out to be a born card shark... now Bill loses two more in a row! Bill is muttering under his breath. It must be the Curse of the Scots, he says. Bill is proud of his Scottish descent, so much so that in preparation for this trip he studied Scottish history. Now he admits he is very troubled about visiting his homeland knowing how much suffering took place there under English tyranny. That might explain why his concentration has suffered.

Listening to Bill mutter about Braveheart and other historic atrocities, I don't dare point out that I am of English descent. Instead I offer to play with him against the confident and talented women. I say that his losing streak is ridiculous and that I would be honored to try to help him snap out of it. Bill shakes his head in disgust. He eyes me carefully. Something is bothering him. Suddenly, Bill puts me on the spot and asks me if 'Archer' is an English name. It sounds English to him. Now that he thinks about it, 'Richard' sounds kind of English too. Hmm. 'Richard Archer'. Isn't that an English name?

Uh oh.

No, I lie, all of my forefathers were from Switzerland, you know, William Tell, Bill Archer, etc. Bill eyes me with suspicion, but finally agrees to accept me as his partner even though he is convinced he will never win with me.

Nevertheless we triumph. The losing streak is over. Bill can hold his head high again. Life is no longer grim. Now Bill is able to finally appreciate the beauty of the British Isles as his homeland calls to him.

Our next stop was at Edinburgh, Scotland. I discover Bill was right about one thing - the Scots do not like the English. Our tour guide spends half the bus trip talking about all the rotten things the English did to the Scottish. I softly whisper to Marla that for the rest of the day, I am Swiss.

What a lovely city! Highlights of the day including a visit to the imposing Edinburgh Castle complete with more history lessons on all the evil things England did to Scotland. We concluded our morning with a leisurely walk through the lovely garden park below. When Marla spots an ice cream stand nearby, she makes a beeline. Soon Marla is moaning with pleasure. This is the BEST ice cream cone ever.

Meanwhile the clean-cut teenager who runs the ice cream stand is smiling too. I have no idea how much these pence coins are even worth. All I knew is that I couldn't wait to get rid of the loose change in my pocket. I must have had twenty coins in there! I placed all the coins on the counter and realized I had no idea what this money was worth. So I asked him if he was an honest lad. Surprised, he nodded that he was. So I told him to take the correct amount. There weren't many coins left. With a smile, I made him rich giving the rest to him as a tip. Now I know why they call that stuff 'pounds'. I was immediately ten pounds lighter. Marla was happy. I was happy. And that kid was definitely happy. He probably owns that ice cream stand now thanks to me.

Our final adventure took us to Loch Ness in search of the elusive monster. No luck. Nessie decided to take the day off despite a concerted 30 minute vigil on the banks of Loch Ness conducted by Rick and Marla complete with camera at the ready. The good news was that the Scottish countryside is just as beautiful and lush as the Irish countryside. Nature lovers could not have asked for prettier scenery. Even the dark gray clouds and cold mist were perfect for the occasion.... the gloomy day made the awesome moors even moor mysterious!

Our final day at sea was marked by our third dance lesson of the trip. We had three days at sea so we had three dance classes. As always, we covered Foxtrot on the day of Formal Night. Foxtrot and Swing Dancing are the two most useful dances on a cruise. Sure enough, thanks in part to the Foxtrot lesson, our group was the center of attention at the Captain's Reception that night. The only problem was the stormy North Sea had the boat rocking and rolling... but not to the music. Rick and Marla would often start a pattern at one end of the floor only to finish it at the other end thanks to a sudden shift in the dance floor!

Swing Dancing was quite an adventure. There was a lot of swaying out on that dance floor. Those rough seas created some interesting romantic possibilities. A lot of women suddenly found themselves in men's arms... not necessarily their original dance partner either. I am embarrassed to say that Robert and I ended up in each other's arms. Fortunately he leads very well.

Our same-foot Waltz class on the second dance workshop was so popular that we did a follow-up lesson for our third lesson as well. The only problem was that we were forced to rely on the ship's two portable sound systems.... neither of which worked at all. Next time we will bring our own equipment even if it means lugging it through airports.

Once we were back in Oslo, Marla and Rick decided to stick around for another day to visit the amazing Vigeland Sculptures at Frogner Park. You will just have to see these statues to believe them. As a hint, the people in these sculptures are all naked and some of the 'positions' are quite suggestive. I realize the Scandinavians are supposed to be open-minded about these sort of things, but I blushed. I later learned these famous sculptures are considered quite controversial. Now I see why.

Later on Marla and Rick saw the Viking Museum and the Holocaust Museum. We finished off a great day with a long walk home.

As I wrote in our previous Newsletter, the trip was not without problems (you can read this story at Virus and Volcano).

Thanks the ash cloud problems caused by the Eyjafjallajökull volcano in Iceland, our entire group had serious headaches both getting to Oslo and getting back home. No one was delayed, but there were some enough close calls to make people think more seriously about travel insurance for the next trip.

The other headache was a terrible outbreak of Norovirus on board the ship. There were 300 reported cases of this stomach virus and easily 200 more unreported cases.... including Marla. Norovirus is sometimes called "the cruise ship virus" because enclosed populations on a cruise ship are prime targets. Our ship's crew scrubbed the ship down thoroughly throughout the trip, but never could quite seem to get rid of it. About 20% of our group either got the virus or had virus-like symptoms. The good news - although the virus is unpleasant, it is typically gone in a day. No one's trip was ruined.

For some reason, everyone in our group more or less went their separate ways at each port. Other than the trip to Omaha Beach, there were no big group outings. No one seemed to care that we didn't stick together. Unlike the two trips to the Mediterranean area, we didn't have any gypsies, tramps and thieves to contend with. My guess is that everyone felt so safe there was no real need to band together. Thanks to the high number of Europeans who spoke English, none of us ever felt lost or threatened in any way. It was a very comfortable trip.

As always, there was romance on this trip... none of which Rick is allowed to talk about. Apparently there was a forbidden nature to at least some of the romance. Let's just say that Springtime in Paris definitely had its desired effect on a couple people.

The beauty of a group cruise is that you can be alone with a loved one or spend time with the group. Either way is fine. No one begrudges you your privacy. If you want to go your separate way, no problem. On the other hand, if you feel lonely, it's your own fault! In the SSQQ group, there is always someone to tag along with.

This trip was no exception. Over two-thirds of our group were returning guests from previous cruises. Many of our guests have made close friends within the group. The rest already knew each other from dance classes. Sometimes it isn't that easy to find another person who has the free time or the extra money on hand to take a lengthy trip. The nice thing about the SSQQ Cruise Trips is that people who are single and not involved with anyone at the moment can join the group and feel right at home.

Furthermore, when you travel alone or with just one other person, you often get seated with a bunch of strangers. Not us. Dinner always feels like a family affair. The favorite part of the day for all of us was dinner time. Dinner was the time when everyone reported back all the different things they had seen and done that day. Conversations were animated and usually lasted well after the meal was over.

One frequent topic of conversation is where we wanted to go next. We talked of Carnival in Brazil, a trip to the Baltic Sea and Russia, or maybe a trip directly to England rather than around it. We even had a couple of ambitious people who suggested a trip to the South Pacific, or maybe Australia and New Zealand.... all far-flung places that were unimaginable in the early years of our Travel group. You can feel the confidence building. Now after three straight trips to Europe, our group is beginning to feel like we can go anywhere! The whole world is out there for more adventures.

Volcanoes and viruses aside, Oslo 2010 was a wonderful trip. What a great chance to see four new countries in one shot! This experience was a real privilege.

In the next couple months, I will write more complete stories about each place we visited.

However, until I have the time to give a more detailed account of each stop, as always, there is something I have to say....

Thank you, Marla. You have organized yet another wonderful trip. Your work is a gift to me and to all of us.
Dublin, Ireland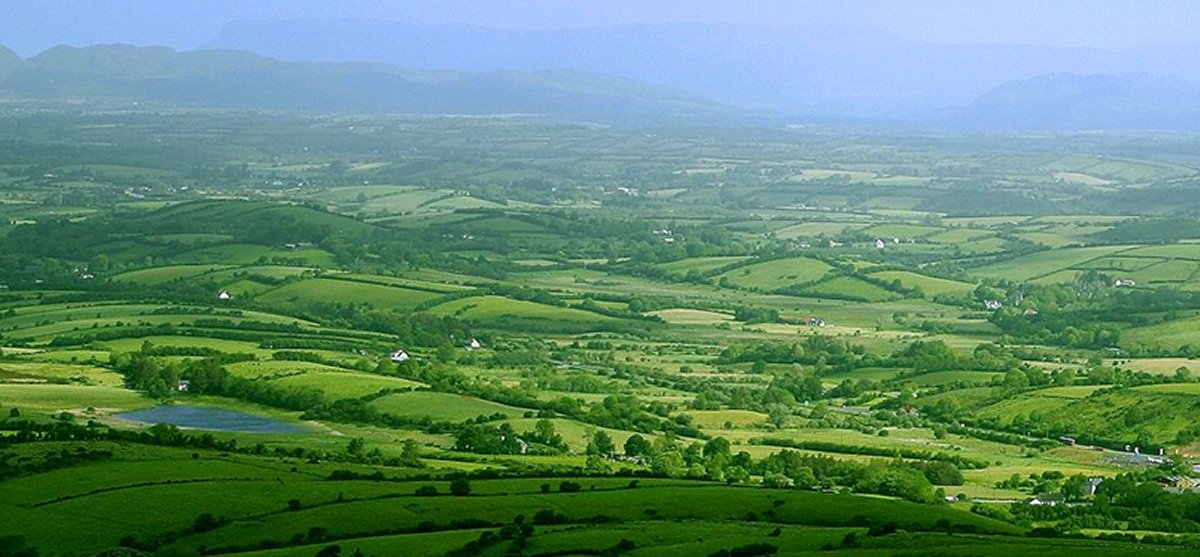 Loch Ness, Scotland