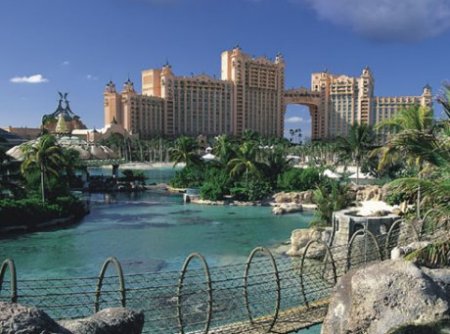 Atlantis Resort on Paradise Island, Nassau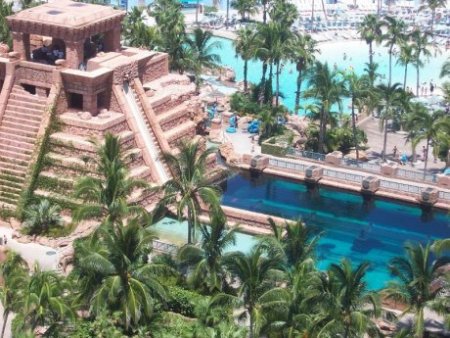 Mayan Pyramid, Atlantis Resort, Nassau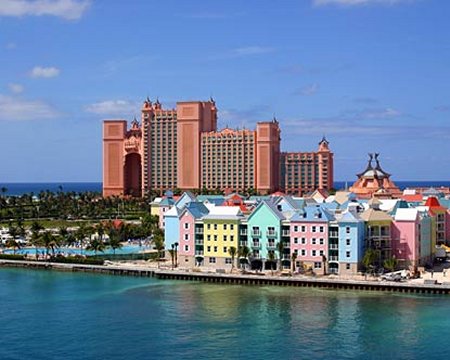 Nassau with Atlantis Resort in background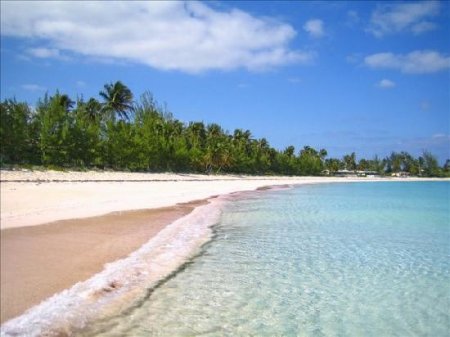 Nassau Beach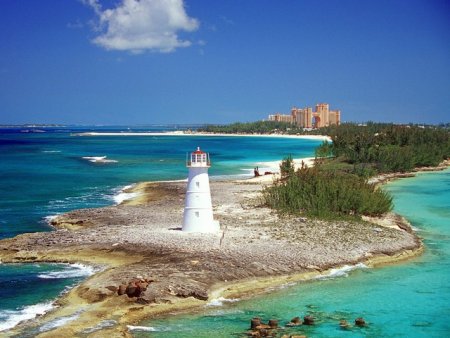 Nassau Lighthouse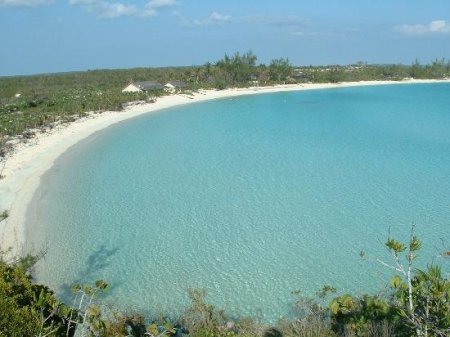 Nassau Bay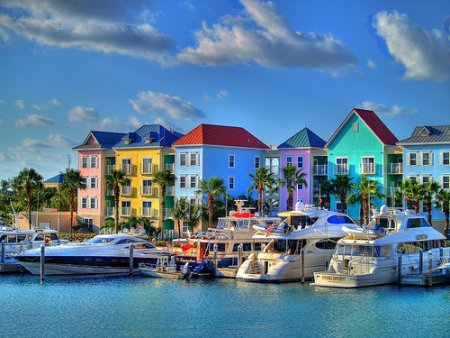 Nassau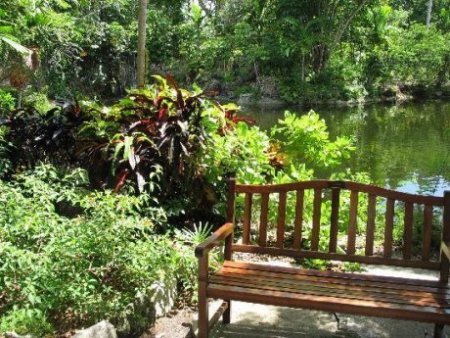 Parrot Island, Freeport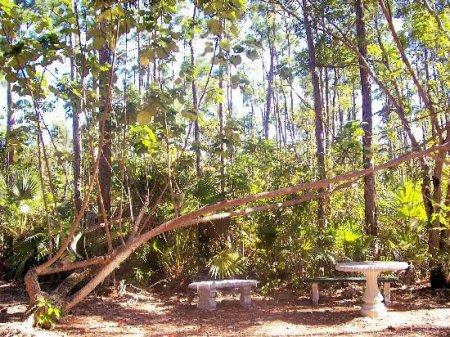 Nature Center, Freeport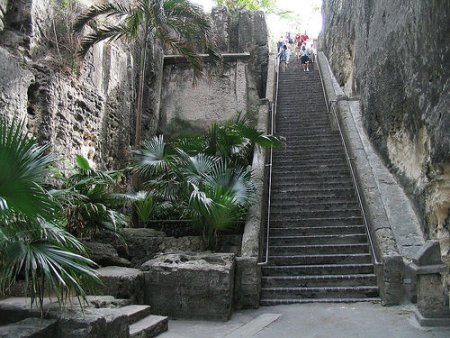 Freeport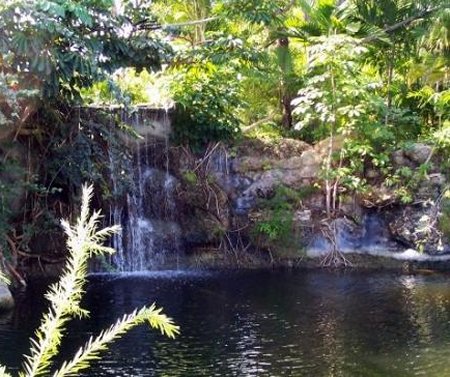 Freeport Waterfall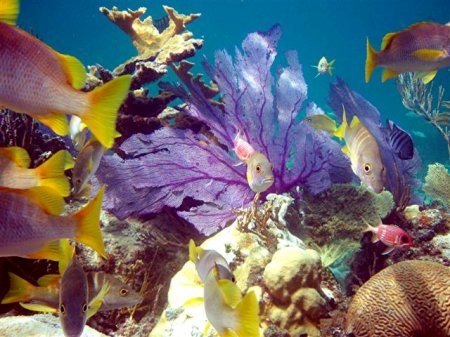 Freeport Scuba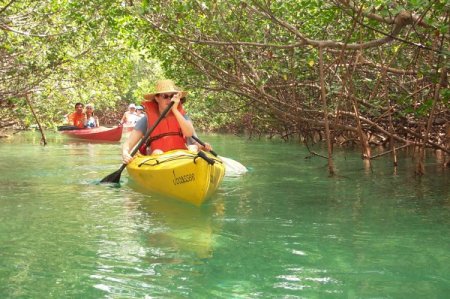 Freeport Kayaking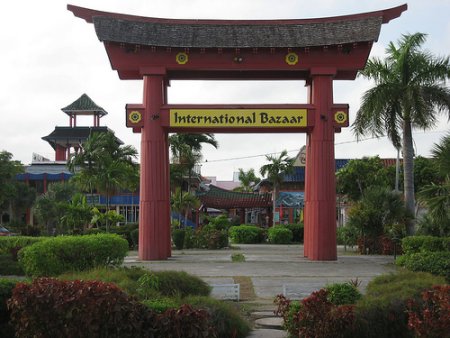 Freeport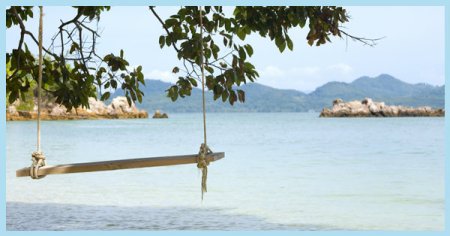 Freeport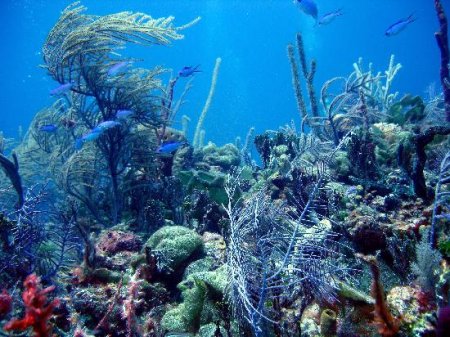 Freeport Scuba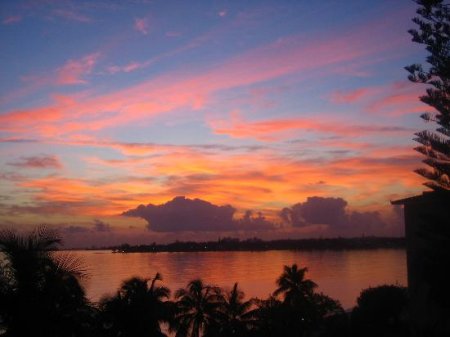 Sunset in the Bahamas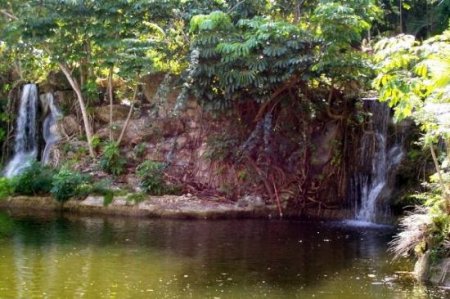 Freeport Waterfall, Nature Center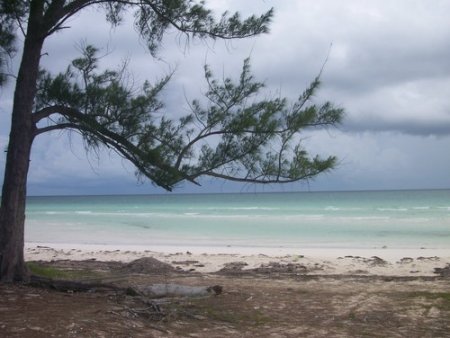 Freeport Beach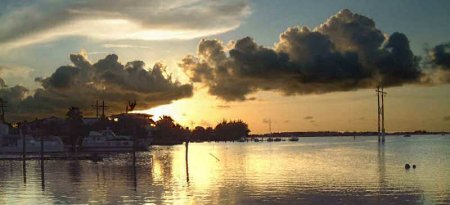 Sunset in Key West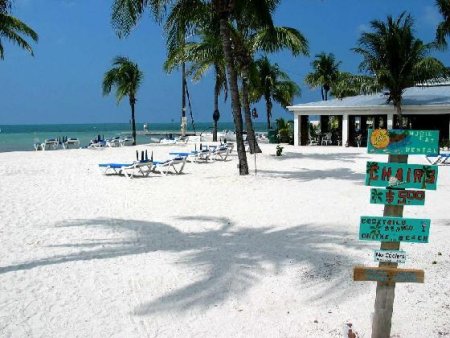 Key West Beach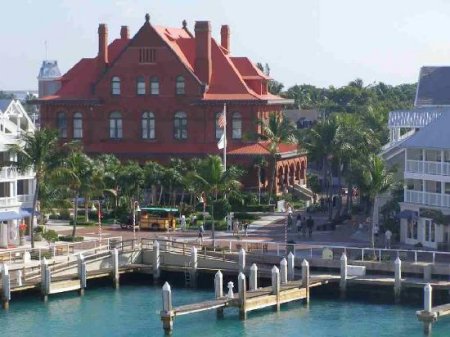 Key West Pier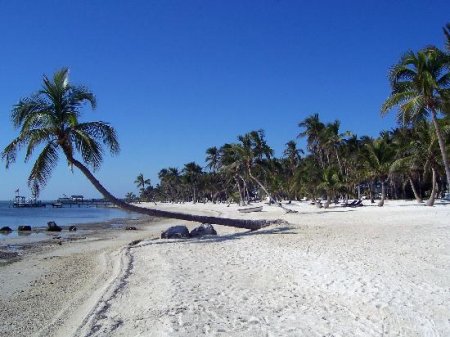 Key West Beach
BAHAMAS 2010:
THE SSQQ SUMMER DANCE CRUISE
depart 4 pm, Sunday, September 5th -- return 8 am, Sunday, September 12th

Travel Coordinator Marla Archer email questions to
Marla@ssqq.com
Phone questions to 713 862-4428

Fax your Registration Form
to 713 862 2550
or bring the form to the studio.
The Bahamas 2010 Cruise is the perfect
'End of the Summer' Vacation Getaway!

Story written by Marla Archer
November 2009

I have received several requests to change the dance cruise itinerary to the Eastern Caribbean. Well, the timing is now right!!! We will continue our tradition of taking our end of summer cruise this year with the Bahamas as our destination. The best news is that we will be leaving from Galveston on Carnival's Conquest. Even better news is that we will be sailing over the Labor Day holiday, so you will only have to take 4 days of vacation.

This year's trip is scheduled to depart on Sunday September 5th and cruise on over to the beautiful Bahamas Islands and we will return on Sunday, September 12th We are sailing once again on Carnival's Conquest as it is the ONLY ship that sails from Galveston to the Bahamas this time of year.

Enjoy seven nights experiencing luxury and grand style while sailing the Caribbean Sea! Dance your hearts out for a solid week with your friends from the studio. What better way to say goodbye to summer???

This is our eighteenth SSQQ Cruise Adventure. Did you know we have taken well over 1400 people sailing over the years?

You can expect plenty of Slow Dance, Romance, and a great deal of mischief!

Before you read any further it is important that you know there is all kinds of danger on SSQQ Cruises, especially for women.

It is a well-documented fact from previous trips is that the ladies of the group are rendered helpless at sea. That ocean air is intoxicating and their defenses are down. Any man who can dance and smile is certain to be one heck of a popular guy aboard this trip! This trip is safe for no woman.

But better be careful, guys, you aren't invulnerable. We know from experience that Cupid is always lurking just around the corner and he may just have your number! So cruise at your own risk. You think you can dance your way out of any trouble, but you could easily fool around and fall in love... after all, we have a long list of couples who connected on our cruises and ended up getting married.

Assuming you still want to come with us even though you have now been warned of the dangers, here is the Itinerary for this trip:

Day One: Sunday - We set sail on Sunday, September 5th at 4:00 pm out of Galveston. Now as the evening draws near, we begin our adventure. The first night will include a Welcome Aboard Dance Party prior to dinner. The party gives everyone the opportunity to say hello and get acquainted.
Day Two: Monday - We are at sea, so this is the perfect time for dance classes. On last year's cruise, we learned Foxtrot and Argentine Tango. It was loads of fun!

This will be the first Formal Night. It is important to make this our Group Photo Night. We have found in the past that if we wait till later in the week, people have trouble standing up.

After our Group Picture, we will drift over to the Main Lounge for the Captain's Welcome Aboard Cocktail Party. This is your chance to join the rest of the Dance Group to put on a real show. This is the perfect opportunity to show off your ballroom dance skills in front of the entire ship. Expect to Foxtrot, Waltz, Swing and Slow Dance to the Big Band music played by the ship's orchestra. "In the Mood" and "Moonlight Serenade" will be your inspiration!
We are always the stars of this evening as the other passengers smile and gaze at our dancing with appreciation. This evening is definitely one of the highlights of the trip!

Day Three: Tuesday - Sleep in after partying hard last night and then enjoy a leisurely breakfast chatting with fellow SSQQ cruisers. Enjoy another day at sea relaxing in the sun by the pool or frolicking in the hot tub.

Since we are still at Sea sailing our way to the Bahamas, we will have our second dance class today. Perhaps we can have a scavenger hunt rematch as well?

Day Four: Wednesday - We arrive in Nassau, Bahamas on Wednesday at 8:00 am. Departure time is 5:00 pm.

Nassau in the Bahamas is the most popular Bahamas island vacation destination. Located on the island of New Providence, Bahamas, Nassau is the capital city and has been the centerpiece of this island nation since the shipwrecking days of Blackbeard the pirate. A busy hub of international commerce and finance, Nassau is the most cosmopolitan city in the Bahamas Islands, the seat of government and a vibrant center for tourism, as well as world-class entertainment. While there is no local government, it is governed directly as an administrative division of the national government. Nassau is considered a historical stronghold of pirates.

Here is a little Bahamian pirate history: Privateers and pirates were essentially the same thing: privateers simply carried a government license called a "Letter of Marque." Those whose ships were plundered made little distinction, and when potential gain increased, many privateers turned to indiscriminate piracy. For the most part, these marauders were beneficial to the Crown's interests, as they often ransacked enemy merchant ships. However, once a rogue, always a rogue, and the Crown's own ships became fair game when a convenient opportunity arose. By 1700, the pirates actually ruled Nassau (insofar as lawless riot and drunken revelry constitute rule), and chased off to Great Exuma most of what remained of the law-abiding citizenry. Edward Teach, the notorious Blackbeard took Fort Nassau as his residence and played cat and mouse games with the British Royal Navy. Finally in 1718, the British Crown had had enough and decided that the pirates needed "putting down."

The British government appointed the former privateer Woodes Rogers as Royal Governor of the colony, and he began his campaign by offering royal pardons to those who would cease their illegal activities. However there were a few exceptions: Blackbeard, a swashbuckler named Charles Vane, and eight other pirates were sought for criminal prosecution. Blackbeard and Vane escaped--the latter after burning a ship to cover his getaway. Blackbeard was eventually killed in June 1718 off the coast of Virginia in a legendary sea battle.

Nassau Bahamas history has been preserved nicely in Victorian mansions displaying elegant noble architecture, cathedrals, weather-beaten 18th-century forts and a hand-carved Queen's Staircase, whose 66 steps lead to a view of the island not to be missed.

Vacationers know Nassau as a vacation playground of fine white-sand beaches and exciting nightlife. International business people know Nassau Bahamas as a financial center and a starting point for global business.

Weather in the Bahamas is almost always warm and sunny. Soft-sand beaches washed by clear turquoise-colored water surround the island of New Providence. Waving palm trees and bright red & pink hibiscus thrive in Nassau's year-round mild climate and warm weather.

You can scoot around the island on a rented motor scooter, rental car or bicycle (be sure to drive on the left-hand side of the road, British style); or cruise out to spend the day scuba diving or snorkeling the coral reefs; go fishing for dolphin, tuna or wahoo; play tennis or golf; take an Out Island excursion or just lay back to snooze in the sun.

Visit the historic forts or shop for bargains along Bay Street, Nassau's famous international shopping location. Liquor, perfume, jewelry and china are favorite items for duty-free shoppers, along with fine local and international crafts plus native goods, from handmade yards of batik to fine jewelry & Rolex watches. The best buys and shopping bargains can be found among the straw craft items and souvenirs at the Straw Market.

The stores on Bay Street are flanked by picturesque, pastel pink-colored Colonial-style Government buildings erected in the early 1800s by Loyalists, including the Houses of Parliament, the old Colonial Secretary's Office and the Supreme Court all surrounding a marble statue of Queen Victoria. Dare to take a royal climb up the 66 steps of the Queen's Staircase, which was carved out of calcareous, a coral-based sandstone at the end of the 18th century? The stupendous view will be your prize for making it to the top.

Parliament Square in downtown Nassau Bahamas is the traditional center of Bahamian government. Each season, the Opening Ceremonies of the Supreme Court fill the square with pomp and pageantry. Further downtown stands Fort Charlotte. Built in 1788, it is complete with moat, open battlements; even dungeons

The number one photo op on the island is the balcony of 18th-century Balcony House, which also happens to be Nassau's oldest wooden structure. Step inside this island landmark to see the mahogany staircase said to have been salvaged from a shipwreck in the mid-1800.

One of the most popular cultural stops on the island is the 18th-century Fort Charlotte. It's fun to roam the dungeons and underground passageways and see the waterless moat -- but some say the amazing views of the harbor from the ramparts are the real don't-miss here. Two other forts worth checking out are Fort Fincastle (overlooking the town from Bennet's Hill) and Fort Montagu (on East Bay Street).

Nassau's Sister Island is Paradise Island. Venture east on Bay Street from the city's core and you come to a bridge that takes you to "Paradise," with posh luxury resorts (including the world famous Atlantis Bahamas Resort, the Caribbean's largest casino, plus exciting nightlife on an island formerly called "Hog." Rick and I will be most definitely be spending the day here. The Atlantis resort is absolutely spectacular. Atlantis wasn't designed to be just visited; this resort was designed to be experienced! Atlantis has the world's largest marine habitat, the largest casino in the Bahamas (and the Caribbean,) a 15 million dollar marina, lagoons, and waterfalls and even includes the underwater ruins of Atlantis itself. One of the highlights of the water park area is The Mayan Temple Water Slides that includes:

Leap of Faith Slide: An almost 60 foot vertical drop propelling riders at speeds of 35 miles an hour culminating with a pass through a clear acrylic tunnel submerged in the shark filled lagoon.

Serpent Slide: Spin through the temple's mysterious core then passes through a predator lagoon at a leisurely pace
The Challengers: Race down high speed dual slides

Jungle Slide: Meander through exotic caves and jungle

Other features at the Atlantis Bahamas Resort include the Lazy River Ride which is the quarter mile meandering for tubing; Eleven pool areas; Paradise Lagoon, which boasts a 7 acre saltwater lagoon for snorkeling with thousands of tropical fish; There are eleven saltwater habitats spread out over the Atlantis resort, with over 100,000 marine animals comprising over 150 species.

There is a recent addition of the Marina Village that features dining and shopping in a quaint Bahamian village setting.

The bridges to the Island (there are actually two - one for coming and one for going) can be walked but most people cab over. Speedy boat taxis are also available which connect with dockside limo services on both islands.

As you go east, just past the bridge to Paradise Island, there is the boating heart of Nassau / Paradise Island with a number of marinas with boats for hire. The East End is also a delightful residential area showing the full flavor of Nassau's colonial past in its architecture & horticulture. Big houses with wide breezy verandas face the sea.

To the west of Nassau is Cable Beach. Heading in the other direction you will discover Cable Beach, the Bahamian Riviera, with its luxury hotels, casinos and world famous beachfront. Cable Beach got its name in 1907 from the laying here of transatlantic telephone cables linking what was an isolated Bahamas to the rest of the world. But these days, the world comes to The Bahamas to see what it has been missing.

For those who prefer a quieter, more serene island experience, it can be found even farther west. Once you leave the downtown area, the pace is slower. For example, the section of West Bay Street that leads to Cable Beach is nicknamed "Go Slow Bend." Beyond Cable Beach, the island's environment is transformed. Large tracts of pine trees dominate the central-west portions of New Providence, with the island's perimeter marked by miles of fine white sand beaches.

The Coral Harbour development, on the southern side of New Providence Island, is a quiet, opulent community in a palm-clad setting. Its winding canals offer easy access to the sea. West of Coral Harbour, there is Adelaide, a tiny village with narrow streets. It was one of the first Black settlements established after the abolition of slavery. The area is a lovely, secluded spot for activities such as fishing or swimming. At the tip of New Providence, there is Lyford Cay, an exclusive residential enclave.

There is certainly no shortage of restaurants and lounges either. Enjoy almost any type of international cuisine or experience native recipes that will wake up your taste buds like never before. Conch fritters, grouper fingers, peas 'n' rice, boiled fish, johnnycake plus guava duff are just a few of the tasty dishes, all of which go "just right" with a tropical drink in your hand.

Nassau is one of the Caribbean's premier duty-free shopping destinations, with visitors flocking to the shops of Bay Street to seek out deals on jewelry, crystal, fragrances and other upscale items. Keep in mind that all duty-free goods are not necessarily good deals; if you have a particular item in mind for purchase, be sure to research prices at home before your trip to make sure the "deals" you see in Nassau really will save you money. If you're looking for more traditional souvenirs of your trip, visit one of Nassau's street markets to find local handcrafts and artwork.

The Straw Market is perhaps Nassau's most popular attraction. You'll still find all things straw and artwork made by locals, including shopping bags, handbags, hats and wonderful dolls -- though you'll also see plenty of cheapie sunglasses, tacky trinkets and knock-off purses. Those who are willing to browse -- and barter -- may come up with some great finds.

Just near the Straw Market is Bay Street, where you'll find tonier shops like Gucci as well as a variety of upscale duty-free goods. This area is well frequented by the island's many cruise ship passengers.

Also nearby are the dozens of shops inside the Nassau International Bazaar at Woodes Rogers Walk and Charlotte Street. Designed to look like a small European town, complete with cobblestone streets, the bazaar offers goods from all around the world.

Day Five: - Thursday We arrive early in Freeport, Bahamas. We have from 7 a.m. until 4 p.m. to see this island.

Freeport: The Hong Kong of the Americas

Where Nassau is a blend of the old and new, Freeport/Lucaya is a modernistic planned city, and is situated on the Bahamas' second most popular tourist destination: the Island of Grand Bahamas.

Grand Bahamas Island is the second most popular tourist destination. Here you will find long stretches of deserted clean-white beaches, inviting hotels, one major casino, nighttime entertainment and world-class scuba diving facilities and land and sea sports. Freeport is the resort center of the Island where much action can be found. On the eastern and western ends of the Island are serene and quaint settings and finding hide-away spots is not uncommon. Shopping is also a feature as one can stroll through Port Lucaya and discover duty-free treasures from around the world.

Like New Providence, the larger Grand Bahamas boasts (more) miles of pearly white beaches, and luxurious hotels. Unlike Nassau, the less populated outskirts of Grand Bahamas supply more serene and tranquil surroundings (read deserted beaches) popular amongst those who desire private hideaway spots reminiscent of the Family Islands. According to a census taken in 1990 stated that there are 40,898 persons living in Grand Bahamas, of which 12% were non-Bahamians, and 88% were Bahamian.

For those into nature, Grand Bahamas is also home to one of the oldest underwater cave systems in the world, situated at the Lucayan National Park. The caves at Lucayan National Park comprise one of the longest underwater cave systems in the world, which is also among the most environmentally distinct. The vast tunnel system, accessible by both land and sea, was created over eons by the seepage of acidified rainwater into the island's limestone base. Nobody thinks of pine forests, huge caves brimming with stalagmites, and pidgeon plum trees. Surely, such a landscape belongs to some other place, Colorado maybe. Pine trees, after all, just don't sound tropical. Well, they are. At Lucayan National Park (about 25 miles east of Freeport) you'll see thousands of them, along with mangroves, ferns, and dozens of rare flower species, including orchids. You'll probably come back with a whole new idea of what the islands are. The 40-acre park, established in 1982, provides an unparalleled glimpse into the complexities of the Grand Bahamian environment, where the beaches represent only one of six distinct ecosystems -- all of which are present in the park.

Another choice for nature lovers would be to visit the Garden of the Groves. Considered one of the finest botanical Gardens in the Caribbean, the Garden of the Groves has more than 10,000 species of flowers, shrubs, trees, and exotic plant life. Along it's shaded, winding paths are several waterfalls, exotic native birds and an old-fashioned chapel. It is also an ideal spot for those simply seeking a serene setting for quiet reflection.

Be sure to make a stop at the Rand Memorial Nature Centre - This 100 acre park is part of the Bahamas National Trust, and it offers the best birding on the island. Along its trails you'll see about 130 varieties of native plants, including magnificent wild orchids. When you arrive at the famous observation deck at Flamingo Pond, you'll be glad that you brought your camera. The birds are vibrantly colored and comfortable with tourists. You'll capture some great photos of whimsical flamingos, thrushes, tanagers, hawks, hummingbirds, and more.

Our ship will dock at Lucaya Harbor, which is a 10-minute drive from the city of Freeport and about a 25-minute ride from Lucaya. Taxis will line up at the pier; if you are taking a taxi to the beach, arrange a time for your driver to pick you up. A taxi for two to Lucaya will cost $25; if you ride in a collective van with other visitors the fare is a quite reasonable $5 per person each way.

If you are a shopper it will be a toss up as to visit the 10-acre International Bazaar downtown Freeport or Port Lucaya. Since they are several miles away from each other, and it doesn't make much sense to try to go to both in our one-day. The International Bazaar provides a great choice for shopping. The bazaar is divided into sections that represent different parts of the world. You will see sections representing India, the Orient, Africa, France, South America, and the Bahamas. You can find bargains on many items such as French perfume, Rolex watches, cigars, leather goods, jewelry, and there is a Straw Market, where you can get local arts and crafts, and a perfume factory, where you can make and name your own perfume. At the Perfume Factory of Fragrances you mix your own special fragrance or you can purchase a unique fragrance created and manufactured right on the premises. The Perfume Factory is located in a replica of an old Bahamian mansion. The International Bazaar has nearly 100 specialty shops and restaurants.

If you are a gambler, another draw to go to the Bazaar is that there is a Las Vegas style casino on premise.
This evening features the second Formal Night.
Everyone looks terrific all dressed up and fancy.
If for some reason we don't get the group picture on Monday, we will use this night as our second chance to get this done.
Day 6: - Friday Our final stop is Key West, Florida. We arrive early at 7:00 am and the ship will set sail at 3:00 pm for it's return to Galveston.

Discover a city where real estate titles date back to the Kings of Spain. Stroll the palm-lined streets and discover gingerbread mansions, tin-roofed conch houses, the John Audubon House and Ernest Hemingway's home. Walk in the footsteps of Thomas Edison, Lou Gehrig, Harry Truman, and Tennessee Williams.

Gaze at the fabled treasure of the galleon Atocha. Discover tomorrow's fine art treasures by Key West's well-known and unknown artists.

In Key West, you can visit these and a host of other attractions by taking advantage of convenient public transportation, taxis, pedi-cabs, tour trains, trolleys, bicycles or even your own two feet.

With its balmy weather and crystal blue skies, the island is famous among the outdoors set for its diving, fishing, watersports, and golfing at nearby Key West Golf Club, a course designed by Rees Jones.

The streets are filled with jugglers, mimes, musicians and street artists. The streets are filled with sidewalk cafes, open-air bars, legendary pubs and world-class restaurants. Gourmets and gourmands alike treat their palates to island specialties.

As you enjoy these sights, you'll discover that modern Key West is a warm-hearted place where all are welcome. ONE HUMAN FAMILY is the official philosophy of the island community of Key West and Monroe County; a simple motto which serves not only as a shining example of daily life here, but as one that is openly shared with global neighbors throughout the world.

However you choose to see the town, you'll discover that old town Key West is one of America's true architectural and botanical treasures. On even the tiniest lanes, the locals have faithfully restored old wooden homes and adorned them with lush tropical trees and flowers.

Key West's African cultural heritage is represented by the vibrant Bahamas Village neighborhood, founded in the early 1800s by Africans migrating from the Bahamas, and in historic churches, indigenous food and annual festivals.

Among Key West's most significant African cultural sites is the 1860 African Burial Ground, located on the island's Atlantic Ocean shore beside a Civil War-era fort. It is believed by experts to be America's only African refugee cemetery. A memorial honoring the buried Africans is being constructed at the site.

New restaurants and stores fill the historic Bahamas Village neighborhood, which was settled in the 19th Century by Bahamian immigrants. Hemingway loved coming here to mix with the hard-working locals at boxing matches and arm-wrestling contests

The Island's seafaring tradition lives on at the renovated Historic Seaport district, known locally as the Key West Bight. Dozens of shrimp boats once called this harbor home. These days, "the Bight" is a popular place to arrange a day on the water, whether you are a diver, snorkeler, fisherman or eco-tourist. Others come just to stroll along the harbor walk or dine at one of the many restaurants.

Day 7: Saturday - This is our last day at sea. Enjoy the fresh air and mingle with your fellow SSQQ travelers. There is always fun and dancing to live music on the Poolside Deck throughout the day. We will conclude with our final group dance lesson.


Now let's review why this trip will be great:

First and foremost, we are sailing aboard the beautiful Carnival Conquest for seven nights at affordable pricing! The Conquest is a 110,00 ton Megaliner of floating fun. Enjoy the life of luxury for only $90 per day.

Where else can you get a deal like that??? Accommodations, fine dining and entertainment all included in the price. And the opportunity to share this experience with your fellow SSQQ cruise enthusiasts!

SSQQ Cruises feature lots of Dancing.

We begin with our first SSQQ sponsored dance event: the hour long Dance Party

In addition, we will have SSQQ Dance Workshops on each of our three days at sea. We will dance Swing, Cha Cha, Salsa, Slow Dance, Rueda, you name it. These workshops are well-attended and provide a fun way to get to know your fellow shipmates within the SSQQ group!

There are usually other ship sponsored dance classes as well taught by instructors working for the ship. Although much of the material is pretty easy, our dancers thoroughly enjoy the extended opportunities to dance and dance some more! And you never know whom you might meet!

As mentioned previously, other dancing opportunities include the formal, upscale Captain's Welcome Aboard Party. During our 2001 Celebration cruise in August 2001, there was a terrific band that played Big Band Swing, Foxtrot, and Slow Dance music and we danced on the main stage. The SSQQ dancers basically took the entire floor over to the delight of the audience. Our dancing was so good people in the audience would greet us as we returned to our seats and thank us for being so much fun to watch. When you add up all the great dancers in our group, we definitely put on quite a show.

A Week of Adventure with your Friends

Whether it is zipping down a slide at Atlantis, exploring underwater caves at Lucayan National Park, snorkeling the crystal blue waters in the Bahamas, stopping for a brew at a famous pub in Key West, dancing with the group in a workshop or romancing with someone special in a secluded cubby hole on the ship, the SSQQ Cruise is a chance to make firm and lasting friendships that will continue after you have left the ship. The romance angle is well-known, but less advertised are all the neat people you will meet on this trip that continue to share adventures with you after you return to land.


First deposit of $250 is due by April 1st

Marla Archer is our travel agent. (email questions to marla@ssqq.com ). She has a direct phone (713 862 4428) and fax line. You can fax your Registration Form directly to her at 713 862 2550 or simply email the information.

The timing is right and the ship is right. We should have the time of our lives, so hop on board and join us before the ship sells out!!!